2020 Year-End Gift
"And this gospel of the kingdom will be preached in the whole world as a testimony to all nations, and then the end will come." - Matthew 24:14
Christ Community Church has the opportunity to lock arms with the larger body of Christ to see fulfillment of Matthew 24:14 in our lifetime.
As part of Christ Community's year-long focus on reading the Bible, at least 70 percent of our 2020 Year-End Gift will go directly to recording the New Testament into new languages.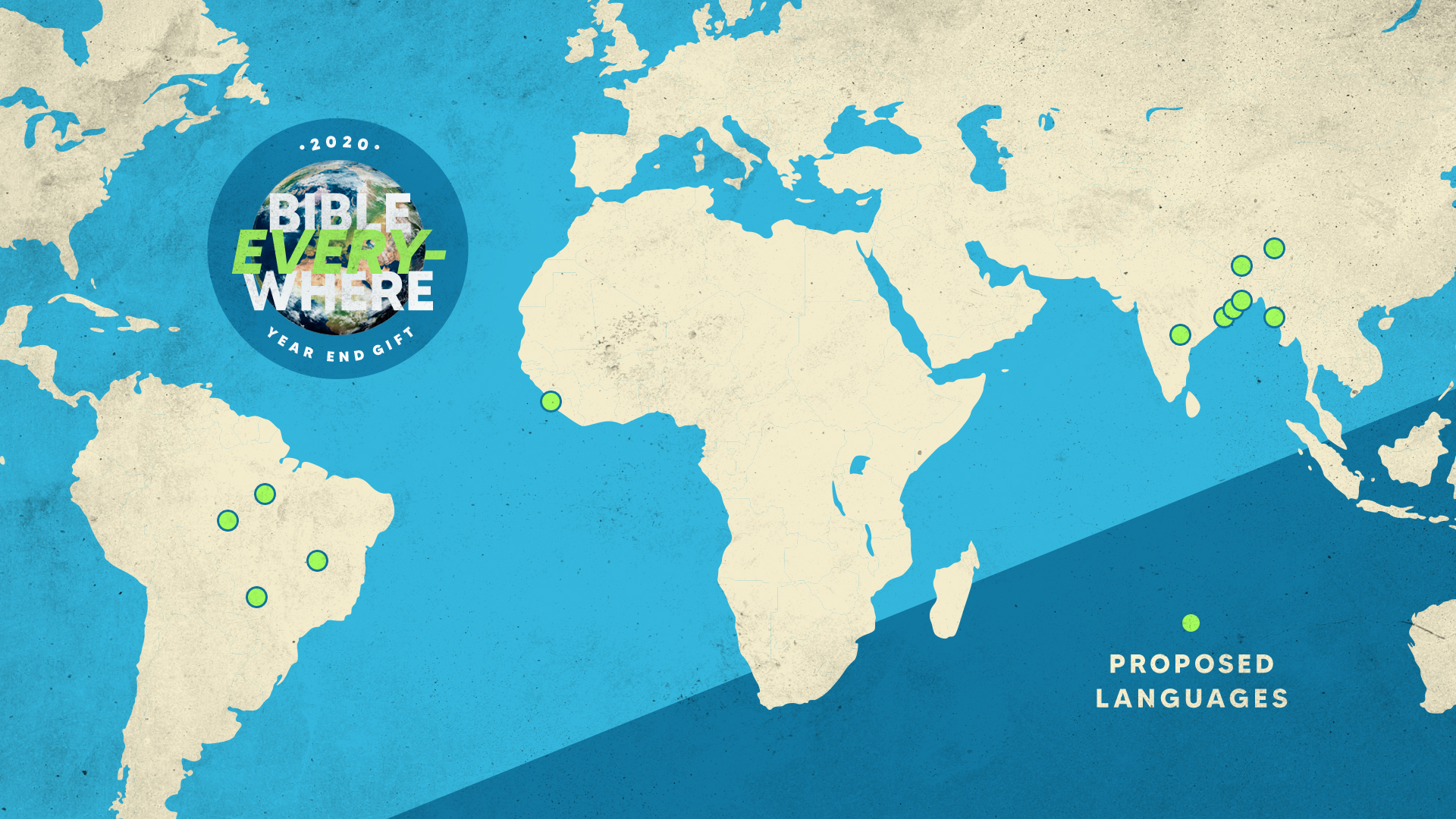 SEE OUR INTERACTIVE MAP OF PROPOSED LANGUAGES
On average, every $35,000 given to our partner, Faith Comes By Hearing, equals one language. Please prayerfully consider giving generously to spread the Bible to everyone, everywhere.
Wouldn't it great if we could provide the Bible in 10 new languages?