Bible Savvy Journal
The Bible Savvy Journal is a resource that is available for all CCC attenders and Community Group participants. Use the journal as a primary or supplemental resource for your group - choose a section of scripture or a season to see how it works in your group.
Hard copies of the Bible Savvy Journal for you and your group members are available in the Re-Source bookstore.
For a look at the current Bible Savvy Journal reading schedule please click here or see below.
How to Use The Bible Savvy Journal in a Community Group
Discuss with your Community Group how you might encourage personal scripture reading through the use of the Bible Savvy Journal. Here are three ways to do so:
1. Check-In Questions
This method combines personal sharing with accountability and can be used as a regular supplement to your study. These questions can be inserted as a meeting kick-off activity or at another convenient point in the agenda:
How consistent has your daily Bible reading been since we last met?

Share one significant truth or application that God brought to your attention through the daily readings.
2. Community Group Study
Your Community Group can also study in detail one of the specific Bible Savvy Journal readings since your last meeting. Create a COMA study (ccclife.org/cgstudy) or use these generic COMA questions:
What do we know about the context of this passage that might be helpful?

What "jumps out at you" from this passage?

What timeless truths do you find in this passage?

How will you apply one of these timeless truths?
Of course, facilitators should feel free to add their own specific questions as needed or desired.
3. Both of the Above
For a focused use of the Bible Savvy Journal combine both approaches. For breadth, begin your meeting with the Check-In Questions covering all of the readings since your last meeting. Then for depth, drill down on one of the daily readings through the Bible study portion of your meeting.
Focus Prayer on Application
As with any other Community Group study, if group members mention specific applications arising from the study, look to incorporate these applications into group prayer.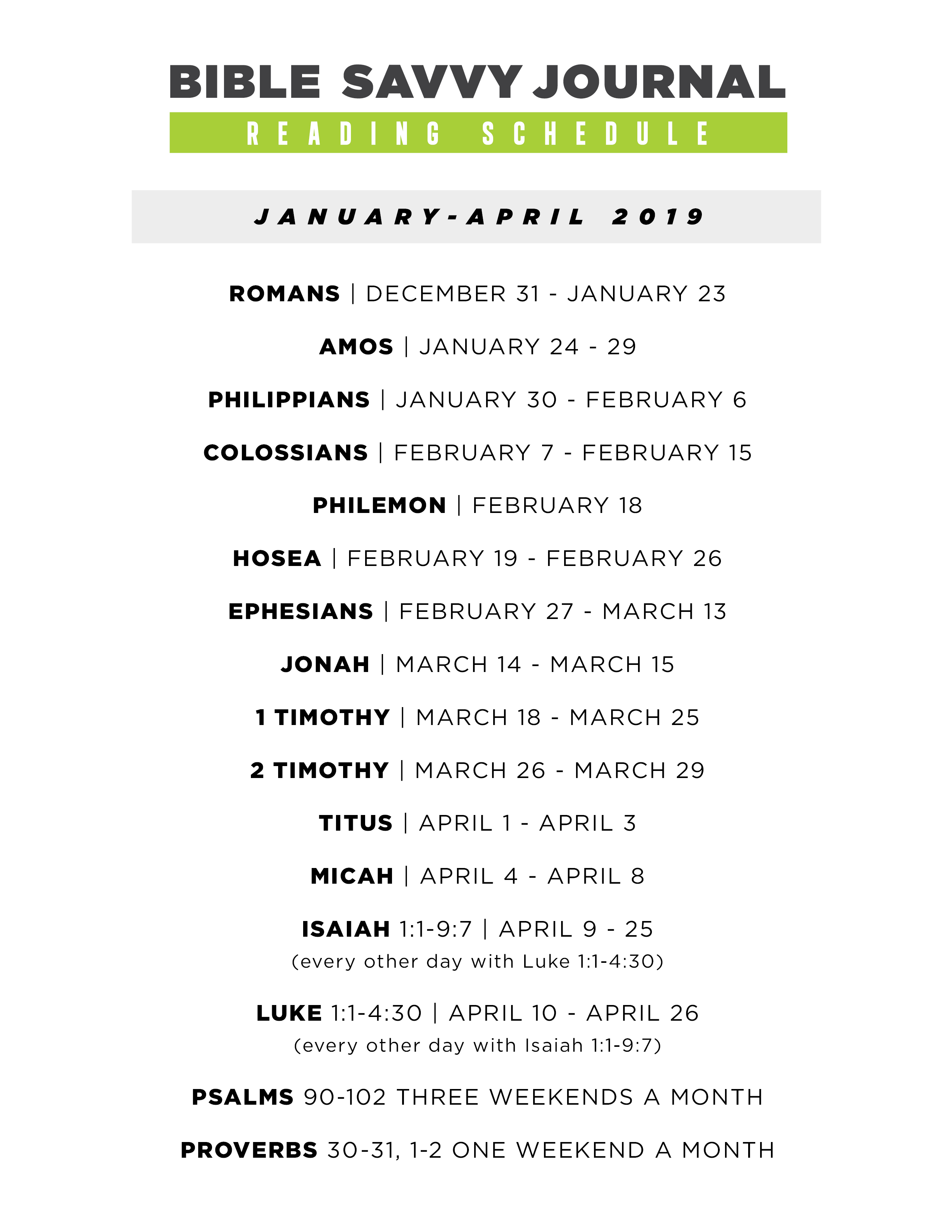 St. Charles - Adult Ministries
Lorie Dewey
Lorie is originally from Southern California, but spent many years in Boston and really considers herself to be an east coast girl. She has a Master's degree in Counseling Psychology with a focus on women's issues from Gordon-Conwell Theological Seminary. She oversees our Women's Ministry.
In her spare time...well, she has no spare time. Time away from ministry is spent enjoying her husband and three boys.
Eric Ferris
Leah Gallaher
Leah grew up in West Dundee, Illinois and received my BA in Education at the University of Iowa. Leah, her husband, Steve, and their three children began attending Christ Community Church in 2003. She has enjoyed being involved with women's and student ministries over the years. In her free time, she enjoys spending time with my family and friends, reading a good book, and gardening.
Jack Goldthwaite
Jack is originally from upstate New York, and is a graduate of Brown University where he received his degree in Economics. Before joining the Christ Community Church staff, Jack spent 31 years in the consumer products industry in various sales and marketing managerial positions.
Jack and Susie have been married for over 30 years and have five wonderful children.
Lindsey Jodts
Lee Lukazewski
Lee was born in the Wicker Park area of Chicago and spent his early life slowly moving west, to the Austin District, Oak Park, Elmhurst, and, finally, Batavia. An alumni of Morton College, Lincoln college, and later, Moody Bible Institute, Lee spent 29 years in the meat division of a local grocery chain. Lee has been married over 40 years to his wife, Deb, and have three adult children and four grandchildren. He loves basketball, hiking, camping in Colorado, and sharing his faith with seekers
Jeannine Mueller
Jeannine was born and raised in Champaign, IL. She is married to her high-school sweetheart Jason and they have two children. They have been attending and serving at Christ Community Church since 2008.
She enjoys scrapbooking, playing volleyball with her family, biking, and cheering her son on in baseball.