Serve Your Community - COVID-19
The Coronavirus has touched all of us in one way, shape, or form. As the church, let's use this time to magnify Jesus and the good news of the Gospel, locally and in our immediate neighborhoods.
Upcoming Blood Drive
The blood supply is low right now due to decreased blood donations. Christ Community Church is holding an all campus blood drive on Tuesday June 2nd from 1-7pm. Registration is strongly encouraged.
Versiti is the organization we will be working with for this effort. They are taking all necessary precautions to ensure your safety! Please check out their website for specifics: Versiti Safety Precautions
If you have any questions or concerns, please email .
Food Drive Results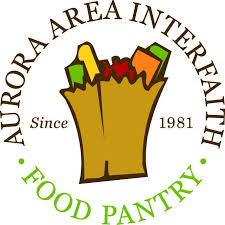 May 6th, we hosted an all church food drive to support Aurora Food Pantry, the largest food pantry in the state of Illinois. Aurora Food Pantry is a full-service food pantry, focused on providing everything a family of 4 would need for a week.
Between Aurora, DeKalb, Saint Charles, and Streamwood, we were able to collect nearly 23,000 pounds of food! This will feed about 200 families for a week. All four campuses had a great turnout, contributing with love so much food. It was great to see all the masked smiles too!
For further information on how to serve with the Aurora Food Pantry, visit the Aurora Community Impact page, or you can serve with your local food pantry by selecting your campus at the bottom of this page.
How to Love Your Neighbor
There is no time like the present to step in and love our neighbors well. Here are just a few ways to serve your community:
Your Neighborhood
Create your own yard sign to encourage your neighbors!
Encourage your neighbors with Bible verses with chalk.
Start your own daily neighborhood parade like this family.
Start a neighborhood Facebook Page and invite your neighbors.
Tell us your story of how you served during this time or how you were served during this time. Your story can encourage others!
Pray
Donate to Your Local Food Pantry
Food insecurity is a real issue facing many in your community at this time. Food pantries are struggling to keep items in stock to alleviate some of the stress off your communities. Please click on your community's campus below for specific food pantries to donate to in your own neighborhood and see their specific needs.
Campus-Specific Opportunities
To stay in line with the CDC and government recommendations, we recommend serving outside of your home to be within the boundaries of your specific community. For specific opportunities to serve locally near your campus, please visit your respective campus' Community Impact page.
For a full update from Christ Community Church, please visit ccclife.org/coronavirus.