Domestic Trips
Outside of Covid-19, these are our ongoing impact areas and serving opportunities. Currently, many of our community partners are not receiving volunteers, or they are taking volunteers, but volunteering looks different for them at this time. We would love for you to learn about what Christ Community Church is doing in these impact areas and partnerships. Stay tuned for future serving opportunities.
The Problem
Did you know that in addition to mobilizing International Go Teams, we also mobilize our church to serve within the United States? Natural disasters and poverty, both spiritual and physical, are evident throughout the country. These circumstances can bring to light how truly lost we are without the Good News of Jesus Christ.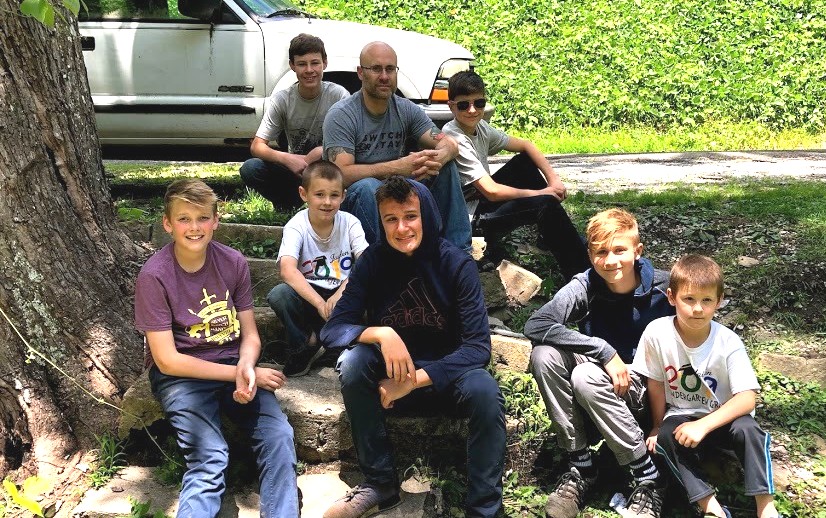 The Solution
When Jesus instructed us to "go and make disciples," he asked us to do this in our own backyards and to the ends of the earth. Domestic Ministry is an opportunity to go in faith to the in-between of these two locations.

Some of our trips focus on more immediate needs like disaster relief efforts. Other trips are not an immediate response but focus on serving and reaching some of the poorest areas within our country.
Upcoming Domestic Trips
Appalachia Service Project
October 8th-12th
Jr. High through Adult
We will serve to be the hands and feet of Jesus in the Appalachian mountains. Appalachia Service Project is a Christian ministry, open to all people, that inspires hope and service through volunteer home repair and replacement in Central Appalachia. An area stricken with poverty, not only are they physically in need, but they are spiritually in need too. ASP provides one of the most rewarding structured service opportunities in the nation — bringing thousands of volunteers from around the country to rural Central Appalachia to repair homes for low-income families.

Registration link coming soon!


Get Involved
Domestic Go Teams

Domestic GO Teams are short-term mission trips (3-7 days) that are local and domestic. Our vision is that those we serve will worship and know Jesus!
We are currently forming our 2020 teams. If interested, please respond below. Someone from our Community Impact team will keep you updated as teams form! After you choose a Domestic GO Team, you will submit an application with a deposit. Once accepted, you will attend three team meetings where you will be trained for the short-term mission experience. Then it will be time to GO, serve, and reach!
Disaster Relief

Samaritan's Purse has a long-standing reputation of responding immediately to crisis all over the world including right here in the United States. They provide food, water, shelter, medicine, and other assistance in the name of Jesus Christ.
Often disaster relief trips are responding to an immediate need. To be added to our response team, email .
Click below to give to Samaritan's Purse.
Find opportunities to serve within your community