Go Team Stories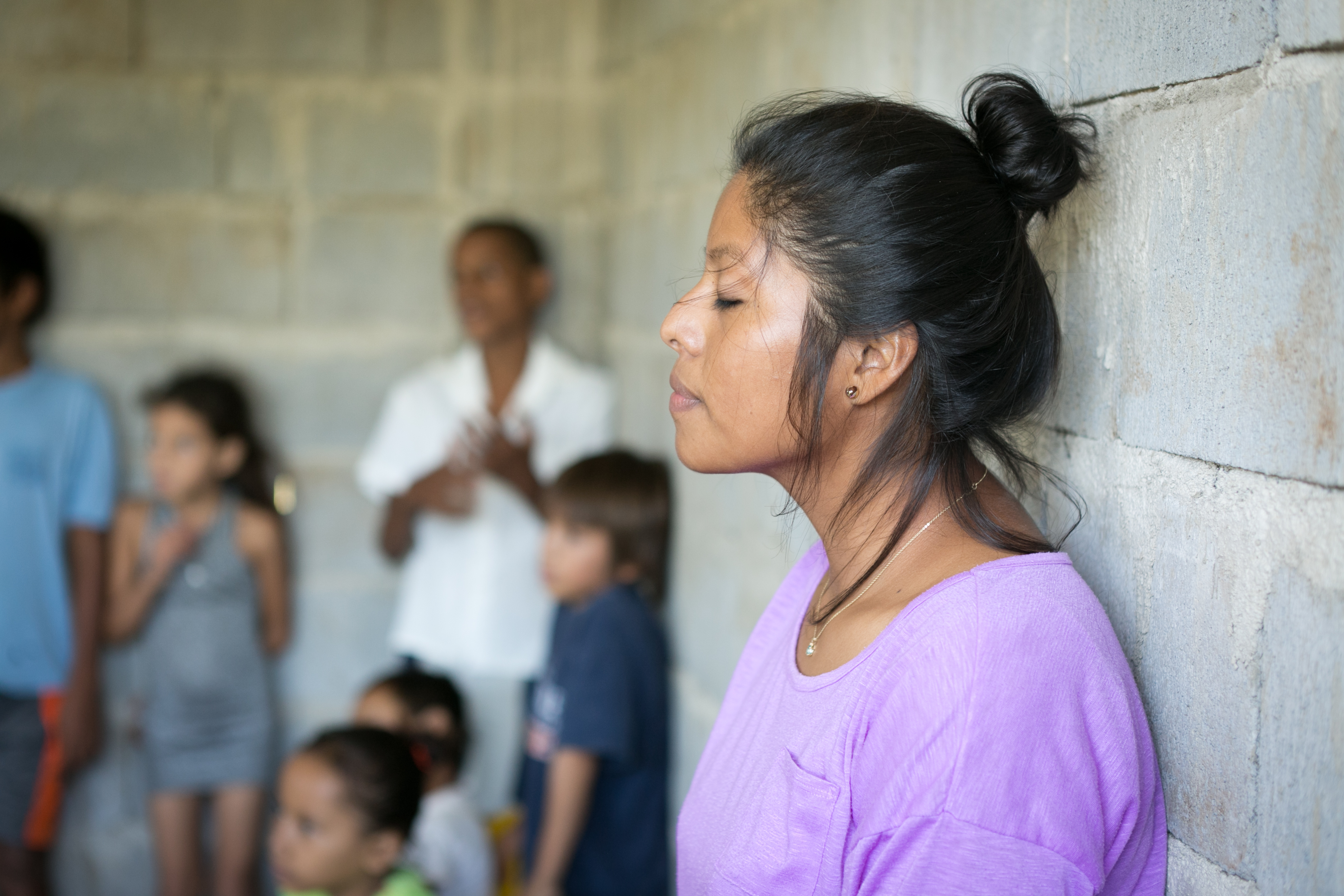 Meeting Brothers and Sisters Along the Way
We were waiting at the airport to leave on our mission trip to Nicaragua. It was 6 AM. There were lots of empty seats at the gate. I sat down and put my carry on bag on a seat by me. A lady about my age came and sat two seats down from me. The man with her continues to stand. I took down my bag and motioned he could have the seat. The woman spoke to him in Spanish and he sat down. I get on the plane and my seat is toward the back ( I wanted an aisle). I find my seat is by that same couple. I say something like they have saved a seat for me and we can sit together again. The lady smiles and translates to the man again in Spanish. THEN she says to me "Are you a Christian.?" I answer,"Yes." She says, "I can tell by your face. You have the look of a Christian. We are Christians too." She again translates for the man. The man turns to me and speaks to me in broken English and I learn all about him, his wife, work in Chicago, his 95 year old mother they will visit in Ecuador etc. The wife said it all, "Among Christians there is no barrier, we are a community of believers." The man was totally comfortable using broken English once he knew we had this connection. When we parted they committed to pray for our mission . Amazing!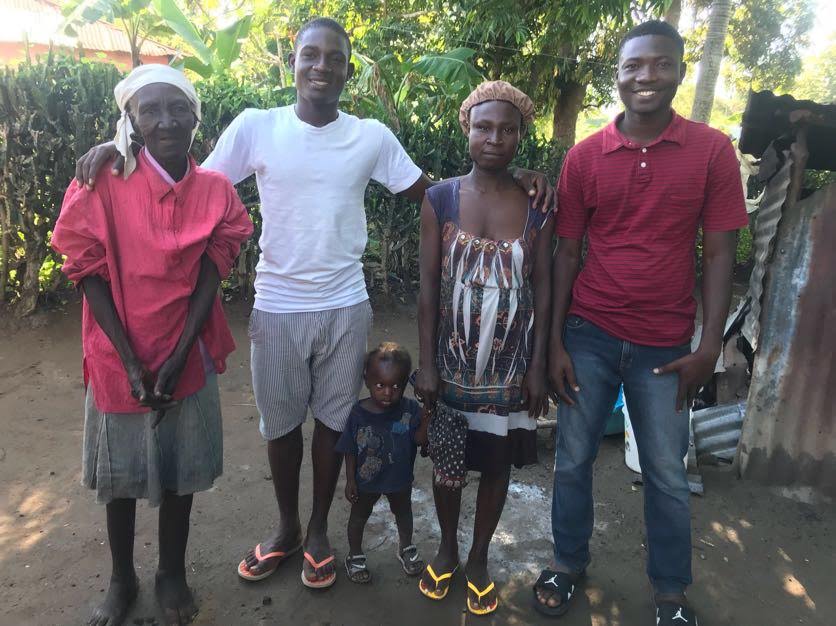 A Well for Haiti
In a small rural village south of Cap Haitian lies an orphanage established by Open Door Haiti. Because of the abject poverty in Haiti many children are left at orphanages not because of the death of their parents but often from the inability of a mother or father to feed their kids. Rather than watching the child starve they leave them in an orphanage hoping their child will have a better life and have the opportunity to eat, be healthy and attend school.
The ODH orphanage was created to help fill this void in the Haitian community named Bois de Lance. Some 50 children live full time in this orphanage. Although the orphanage is full and there is some funding, not all of the orphans are sponsored so there is a shortage of resources. What ODH is not short of is spreading God's love in real and practical ways.
Open Door Haiti has a farm field next to the orphanage where they could grow crops year round to help feed the children and raise money for needed resources but during the hot summer months you can not grow a crop without a water supply.
So last November CCC sent a GO team made up of 9 women and 3 men to partner with Living Water to dig a well on that farm field so the field could be used to grow crops year round. In just a few weeks from now a second GO team is going to Bois de Lance to finish the irrigation system so that the farmers can raise yams year round for food and for sale.
The Partnership between CCC and ODH is making a real difference in the lives of people in need. People who need clean water, food, medical care and most of all need Christ.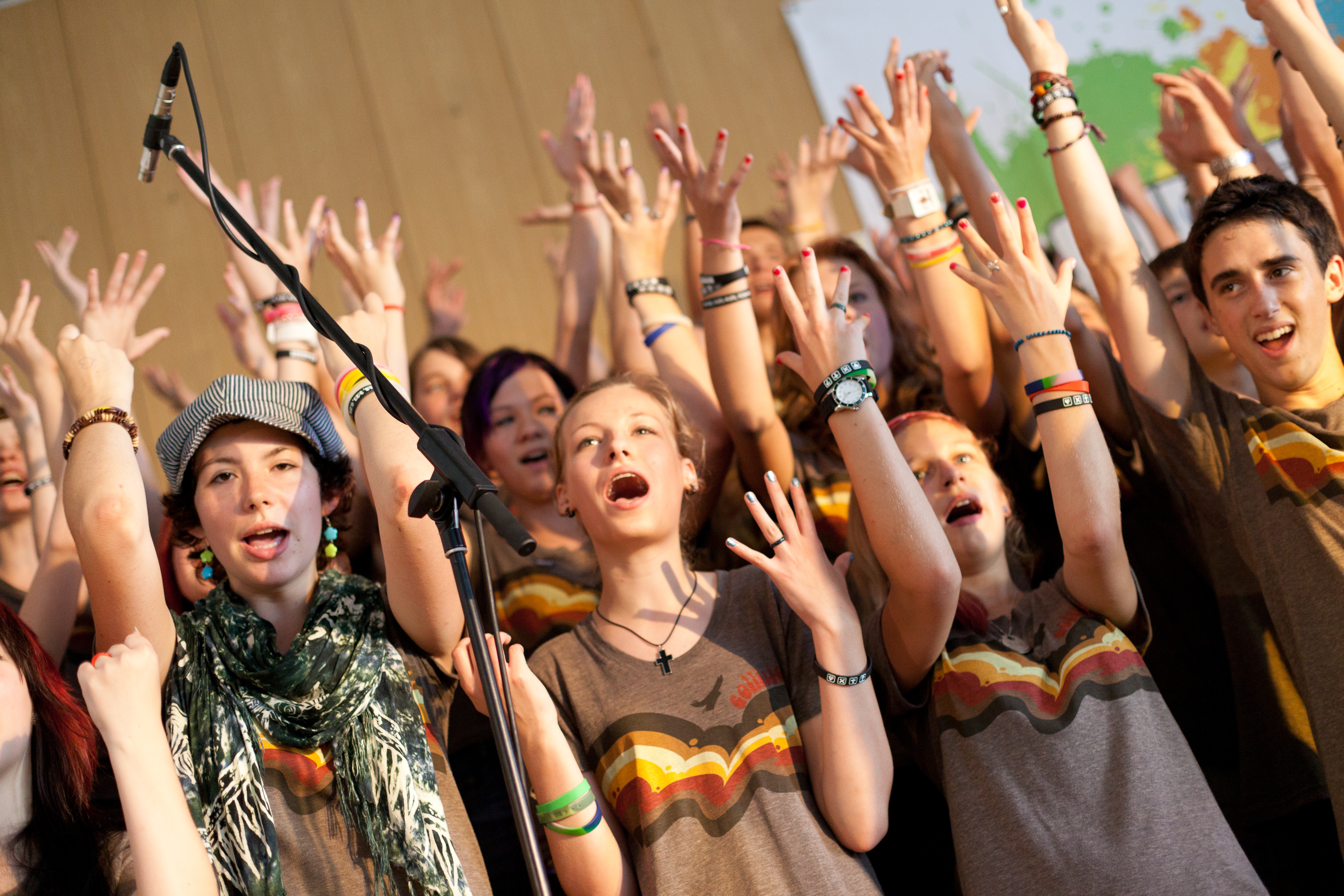 Czech Republic
Read this powerful story from Geri about how God removed spiritual forces that were controlling the life of a young woman. Amazing!
God met Bob on his Czech 20's trip and strengthened his trust and faith the Lord: All throughout the time I was in Czech, during my morning group, during our afternoon activities & seminars, & during the evening program involving testimonies from both Czechs and Americans the Lord was leading me through the theme of his strength is the strength I need to lean on because my strength is much weaker. No matter how strong I can be I will never be as strong or as stable as I am with the strength of the Lord. Trust is an issue for me and putting my full trust in the Lord I have confidence of stability and victory.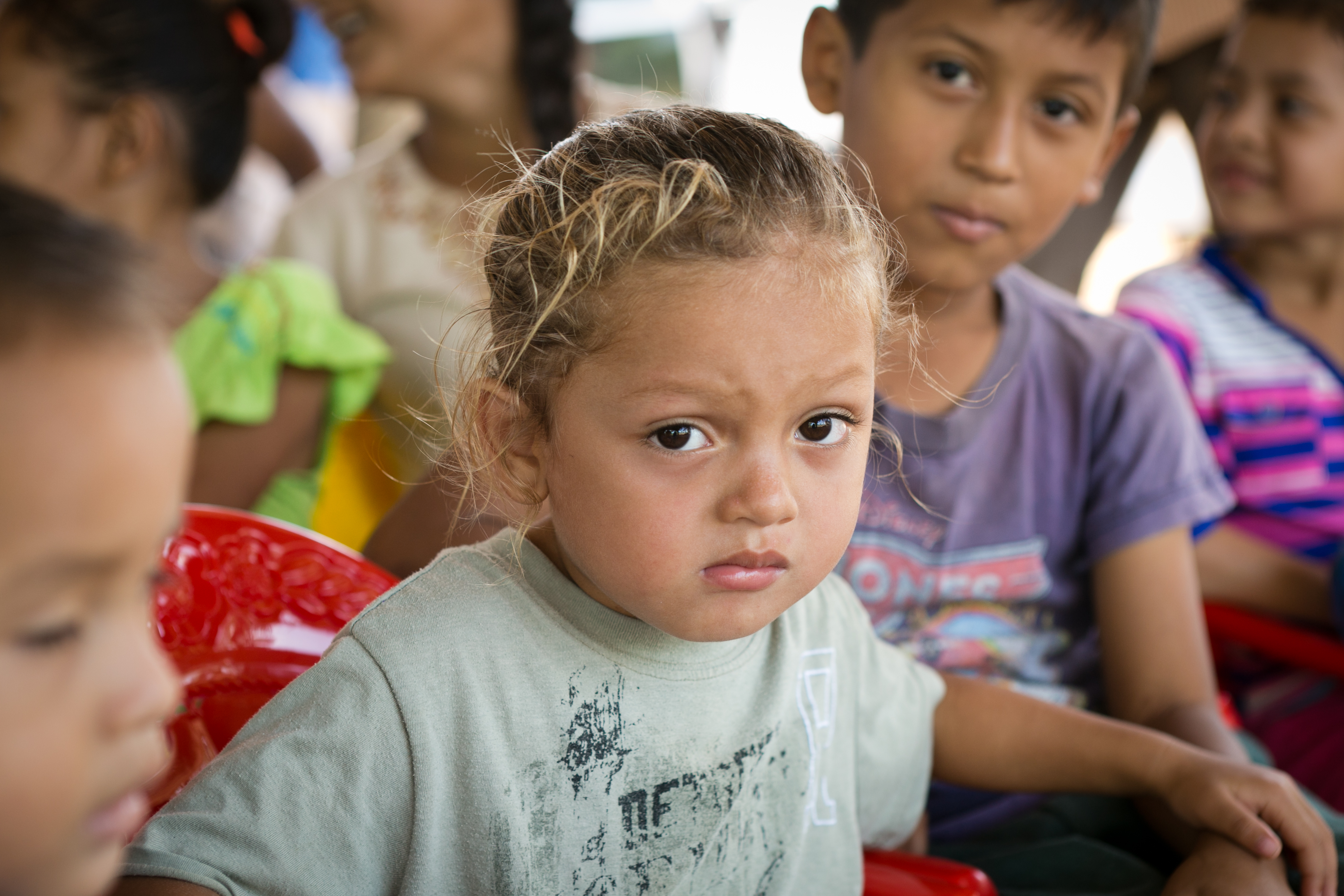 Nicaragua
"During a teachers conference, a woman approached us and told us we had prayed for her the previous year, as her husband had lost his job and their home was going into foreclosure. Foreclosure in Nicaragua is usually a 6 week process. She reminded us that we had prayed for her, and told us that the bank had granted her family a 3 month extension, which is unheard of. Her husband got another job and they were able to bring the mortgage current and she felt that our prayers for her had saved her home." Bob S.
Lindsay A. was deeply impacted by her trip to Nicaragua. See how God moved in her heart through her interactions with a Nicaraguan family:
John - oh what a beautiful, intelligent, and kind 10 year old he was. Our 15 person team visited his neighborhood for five days, and John followed me everywhere. When some of the playful, local girls would tickle me he would jump in front of me and hold his hands up to protect me. I think I knew I loved that little boy right there. The adoration I carried for him only grew as we had multiple conversations in Spanish and even some English. He was so smart and driven that my heart broke when I realized the lack of opportunities he had; I will continue to pray for him every day.
During our trip I sat down and spoken with John's eldest sister, Monica, and talked with her for an hour both in Spanish and English. Her mom had asked me for a Bible earlier in the week, and I made sure that John's family received one while I was there!
Before my team and I had to leave, John told me that his mom had a surprise for me. On the last day John, on behalf of his family, gave me a woven bracelet, a purse, and a handwritten note in English from Monica. They had close to nothing, and they used their limited resources to thank me. I almost cried at their overwhelming response to my simple efforts to get them a Bible.
John's mom told me the gifts were so I would always remember Nicaragua. I didn't need all that to remind me. I already knew that I wouldn't forget Nicaragua, because I could never forget his family's generosity. I could never forget John and his beautiful heart. God has blessed him infinitely, and I pray he sees that every day.
Andrea talked about her life transformation with a trip to Nicaragua with her son: "I know God spoke to my heart- addressing being whole-hearted in love and obedience, challenged to put an active and real trust in Him for the things that concern me and/or can be used as excuses to not follow Him in ways He may be leading."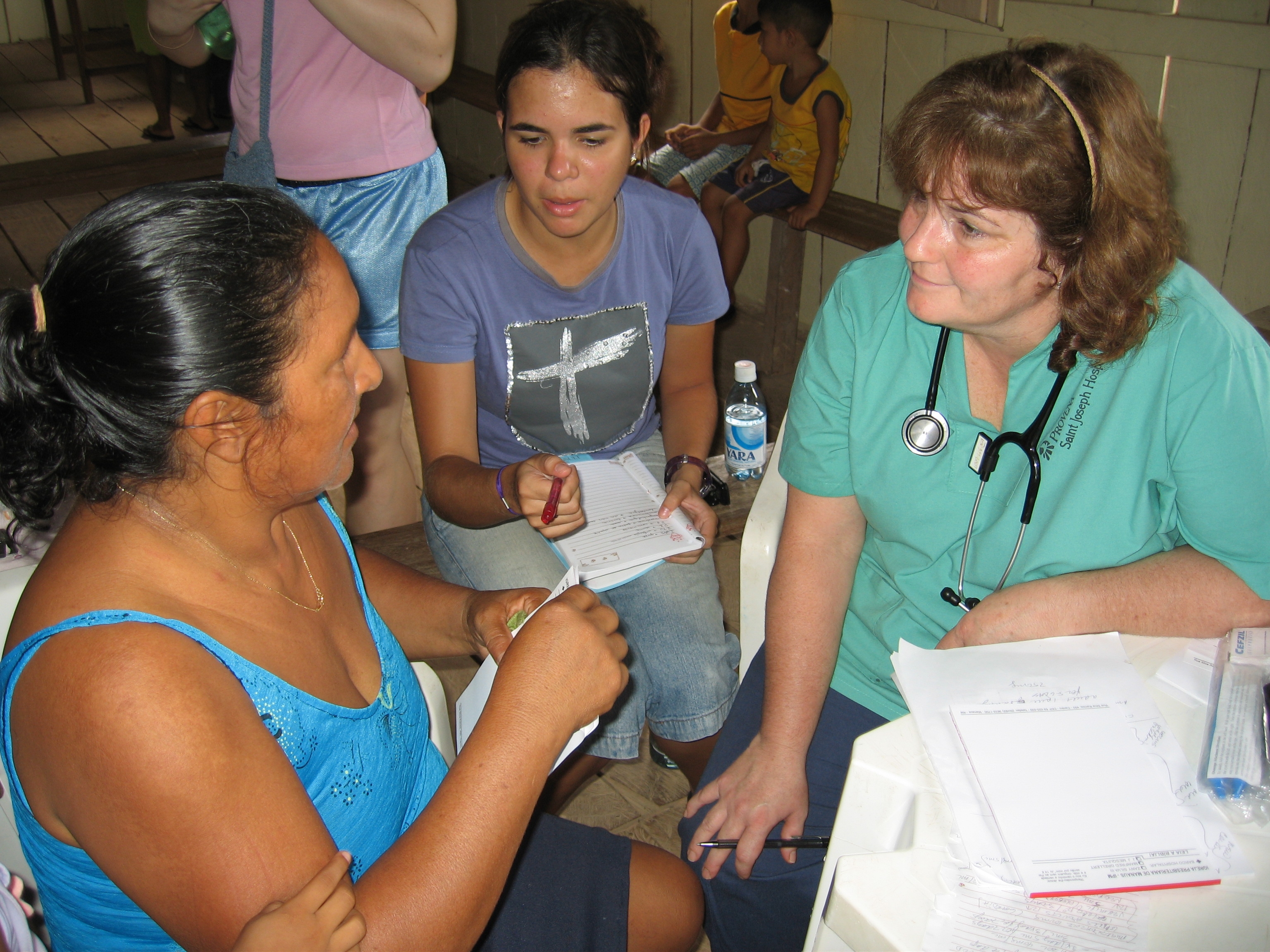 Brazil - River Outreach GO Team Members
Recently on a trip to the Amazon region of Brazil, a team member told us this story - "We met a missionary named Andre' who is from a remote tribe. Andre' surrendered his life to Christ just two years ago, attended missionary training school and is now reaching back into the jungle's remote tribes. Andre' took us to one of these villages where several tribe members had also surrendered their lives to Jesus and were changing their traditional tribal songs about fear and death into beautiful praises about the love of God. Their lives were being transformed as they learned about Jesus and were faithfully following Him."
"Peace. I learned to depend more on God given stressful circumstances at home prior to the trip. I witnessed - now I want to testify!"

"...felt like God spoke, taught and use me."
A recent Go Team member had this story to share when they spent a few days with a fellow foreigner while in Brazil!
Check out the letter our Brazil advance team leader wrote to his supporters from the return of this last trip by clicking HERE.
One of the leaders for the Brazil high school team had this to say about a team member: We had a student who went on the trip so he could put it on college applications and to make himself look good to other people. While on the trip the Holy Spirit touched his heart and convicted him. He came to the realization that both the trip and his life were all about him. He was empowered in that moment to start taking every opportunity to live purposefully for God and His glory.