MONTHLY PARTNER PRAYER FOCUS
FEBRUARY-BRAZIL
---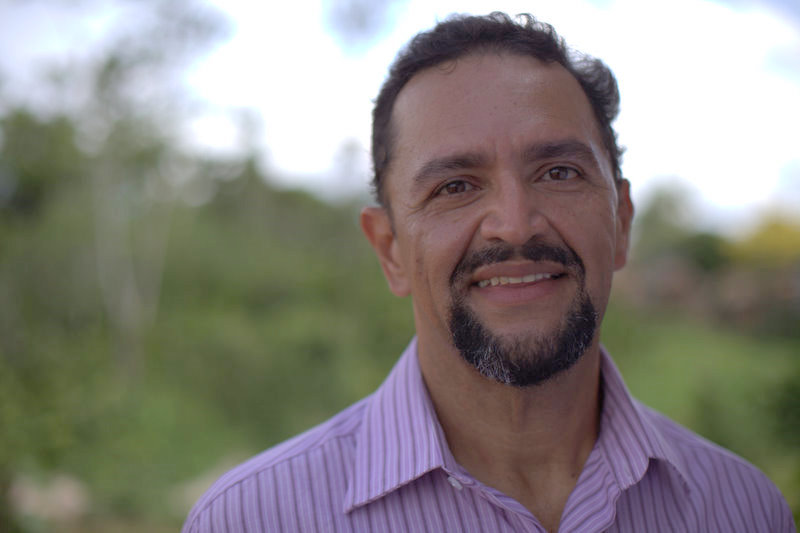 Each month we highlight one of our Global Partners and this month we will be praying for the country of Brazil where we partner with Pastor Djard Moraes (dishard-morais) and The Presbyterian Church of Manaus (IPM). IPM is now completing 115 years of ministry in preaching the gospel of Jesus in the Amazon state. Listen to an amazing story of God's love for the people of Brazil:
Victoria is an 18 year old Brazilian student who surrendered her life to Jesus 2 years ago at IPM's annual English Camp, the camp CCC helps put on. When Victoria left camp, she returned home eager to share the good news of Jesus at her school. One of Victoria's classmates, Natalia, had been struggling with depression and had even attempted to take her own life. Victoria began to share with her the love and hope she found in Jesus. Last year Victoria, convinced Natalia to go a mini English Camp outside of Manaus. At the end of camp, Natalia surrendered her life to Jesus. Victoria and Natalia have since been baptized and are now faithfully serving the church preparing for other English Camps! Lets pray for the country of Brazil now.
Prayer Points:
Pray for the safety of the IPM riverboats that provide medical care for over 10,000 people each year. Pray that God would continue to provide the resources to fund these boat trips, and that God would continue to be glorified.

Pray for the many pastors and missionaries that spread the gospel across Brazil. The ministry staff at IPM often endure long travel, a harsh environment, and long periods away from family. Please pray for spiritual and physical protection as they serve our King.

Pray that God would continue to reveal himself to Indigenous Tribes that IPM is trying to reach, nearly 83% of all riverside communities have no evangelical presence.

Pray for Anne Mouzinho. Anne is a missionary in a small village of Itapeacu. Anne left a successful career and a comfortable lifestyle in the city to follow God's leading to a remote village to share the good news. Anne has been a faithful servant in this community for over 10 years and was recently diagnosed with Breast Cancer. Anne has had to leave the small community she has poured so much into the last 10 years to return to the city for cancer treatment. Pray for God's protection and healing. Update: Anne was recently put on a different chemo regimen because the previous wasn't effective. Pray for God's healing and that this new medication would take effect.
St. Charles - Outreach
Kristin Bauder
With a background as a pastor's daughter, and an Athletic Trainer, Kristin has a heart for the hurting and enjoys uplifting others, praying for others, and sharing about how the saving power of Jesus can work in their lives. She is wife to Doug, and mother to a son and daughter, enjoys reading, hiking, biking, playing sports or board games, and having people over for coffee and ice cream.
Linda Carr
Kris Eldridge
Lisa Garon
Lisa comes from a background in restaurant and office management, specializing in customer service, systems creation, and training & development. She also has a BA in Business Management.

Lisa, along with her husband Bob and son Brayden have called Christ Community Church home since 2009. Over the years, she has served in Go Teams, Care Night, & Student Ministries, among other places along the way. Joining staff at Christ Community Church in late 2018 has allowed her professional skills and gifts to come along her heart for ministry.
Brenda Gudeman
Eric Hanson
Eric is passionate about reaching the nations for Jesus. In 1994, Eric and his wife Carol traveled to Nigeria on their first short-term mission trip. This experience led to full-time international ministry in 1996.
Eric graduated from Valparaiso University and currently lives in Sycamore, IL. Hunting and fishing are favorite hobbies.
Jered RothWIlson
A Portland, Oregon native and reluctantly recovering hipster, Jered received a masters degree from Western Seminary and planted a church in the City of Roses for the last ten years. Being middle-aged it may seem as though several years are unaccounted for in his narrative, but they were mostly spent being a youth pastor, associate pastor, enjoying being married to his favorite person and raising three beautiful girls. He doesn't get what the big deal is about Portillos, but has acquired a taste for deep dish pizza, loves the church and loves motivating people to live transformed lives in Jesus.