How to be sure
Would you like a pastor to contact you?
---
Not sure? You can be:
Because this is the biggest decision of your life, we want you to truly understand what Christ-followers believe about Jesus. Click here to review God's Good News.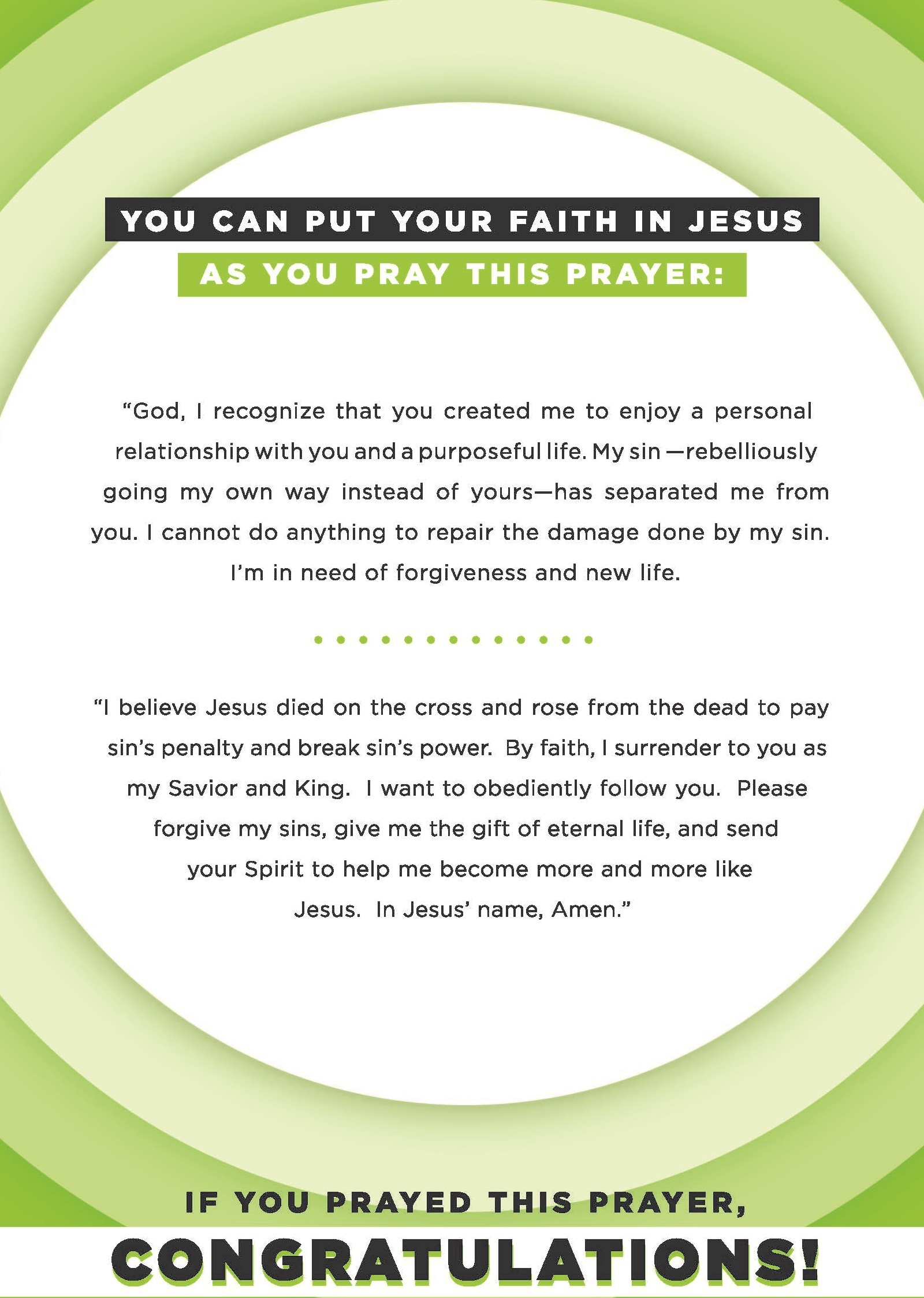 Did you pray this prayer?
EXPLORE YOUR NEW FAITH
Now that Jesus Christ is your Savior and Lord, discover more about who he is and how to live for him. Alpha is a 10-week series of interactive sessions that explore the basics of the Christian faith. Alpha includes dinner, a short talk, and a discussion at the end where you can share your thoughts and ask your questions.
SOME TOPICS DISCUSSED ARE:
Who is Jesus? • Why did Jesus die? • How can we have faith? Why and how do I pray? • Why and how should I read the Bible?
Read others' faith stories
Sometimes it helps to hear how the decision to place their trust in Jesus as Savior and King has affected other people's lives. Check out these exciting stories of how putting their trust in Jesus changed these people's lives for the better: