International Child Sponsorships
SPONSOR A CHILD FOR ONLY $38 - $42 PER MONTH!
Your preferred one-year commitment of $38 - $42 per month (depending on the country) can help care for the "least of these" by involving people like you in the lives of children. Christ Community Church's International Impact ministry works alongside partner ministries in the countries of Bangladesh and Sierra Leone by involving people like you in the lives of children. Our desire is to see these children's daily needs cared for physically, emotionally, and spiritually.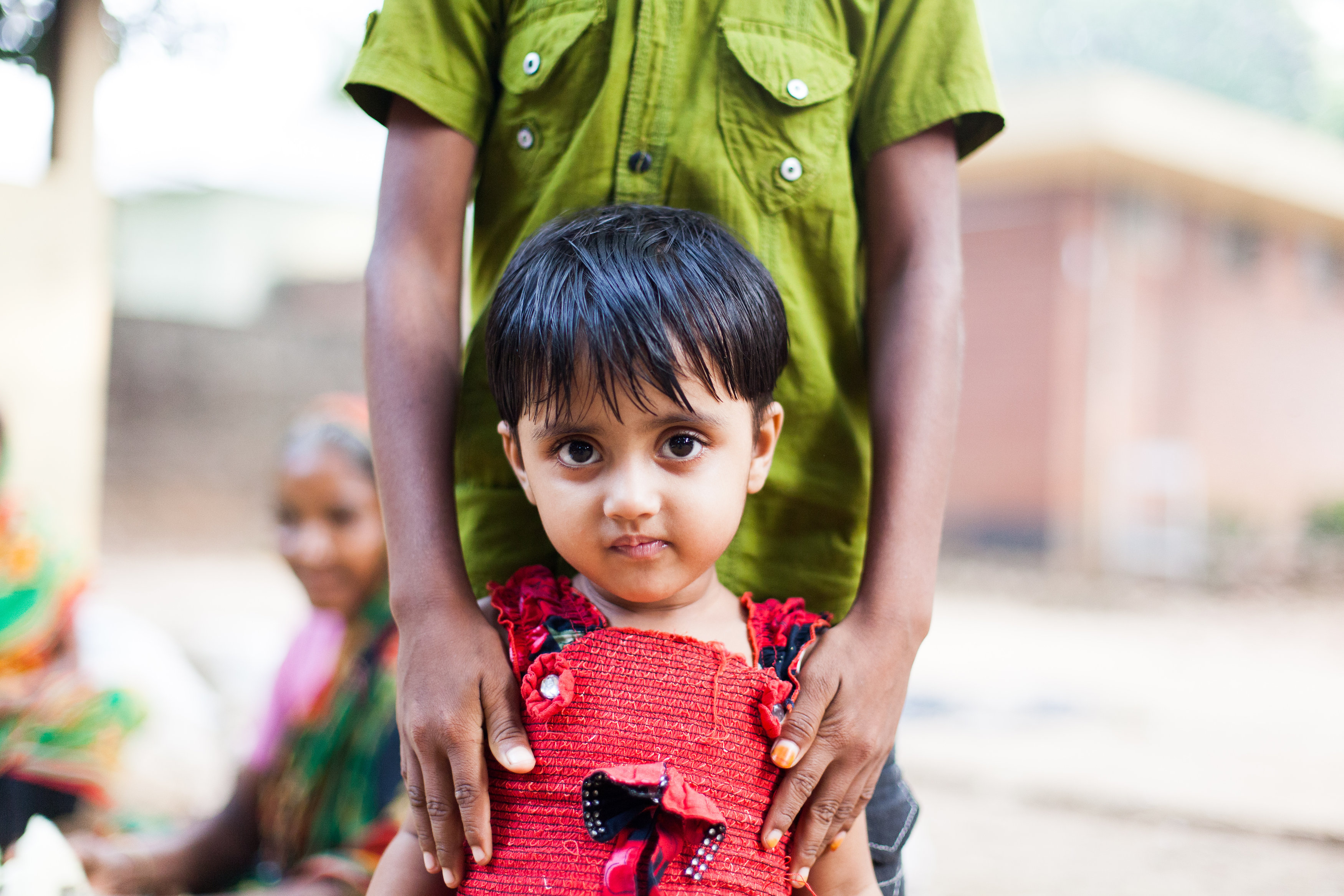 BANGLADESH SPONSORSHIP INFORMATION
SIERRA LEONE SPONSORSHIP INFORMATION
Information About Your Donation & Commitment
By committing to sponsor a student, you are giving our partner ministries the option of opening up their doors to one more student. Once a student enters this program, we want to see them offered that opportunity until they complete their secondary education. That means that we need you to prayerfully make this commitment and faithfully follow through. If you are not able to make a commitment up to the time the student leaves the program, please indicate the number of years that you would like to commit. We urge you to commit to pray for your sponsored student on a regular basis.
All donations should be made by the 10th of each month unless otherwise directed. Your name will be matched to your sponsored child, your donation record, and a giving statement will be sent to you.
Pay By Check:
Make your checks payable to "Christ Community Church" and place the following information in the memo line depending on the country you are sponsoring:
Bangladesh: HOB Sponsorship
Sierra Leone: New Harvest Sponsorship Program
Pay With Cash:
If paying with cash, please attach a note with your student's name and country of sponsorship as it is shown in the Pay By Check section above. You can drop off your donation at the campus located nearest to you.
apply, give, or learn about a GO TEAM!
frequently asked GO Team questions
St. Charles - Outreach
Kristin Bauder
With a background as a pastor's daughter, and an Athletic Trainer, Kristin has a heart for the hurting and enjoys uplifting others, praying for others, and sharing about how the saving power of Jesus can work in their lives. She is wife to Doug, and mother to a son and daughter, enjoys reading, hiking, biking, playing sports or board games, and having people over for coffee and ice cream.
Linda Carr
Kris Eldridge
Brenda Gudeman
Eric Hanson
Eric is passionate about reaching the nations for Jesus. In 1994, Eric and his wife Carol traveled to Nigeria on their first short-term mission trip. This experience led to full-time international ministry in 1996.
Eric graduated from Valparaiso University and currently lives in Sycamore, IL. Hunting and fishing are favorite hobbies.
Jered RothWIlson
A Portland, Oregon native and reluctantly recovering hipster, Jered received a masters degree from Western Seminary and planted a church in the City of Roses for the last ten years. Being middle-aged it may seem as though several years are unaccounted for in his narrative, but they were mostly spent being a youth pastor, associate pastor, enjoying being married to his favorite person and raising three beautiful girls. He doesn't get what the big deal is about Portillos, but has acquired a taste for deep dish pizza, loves the church and loves motivating people to live transformed lives in Jesus.
Rachel Westman