Aurora Announcements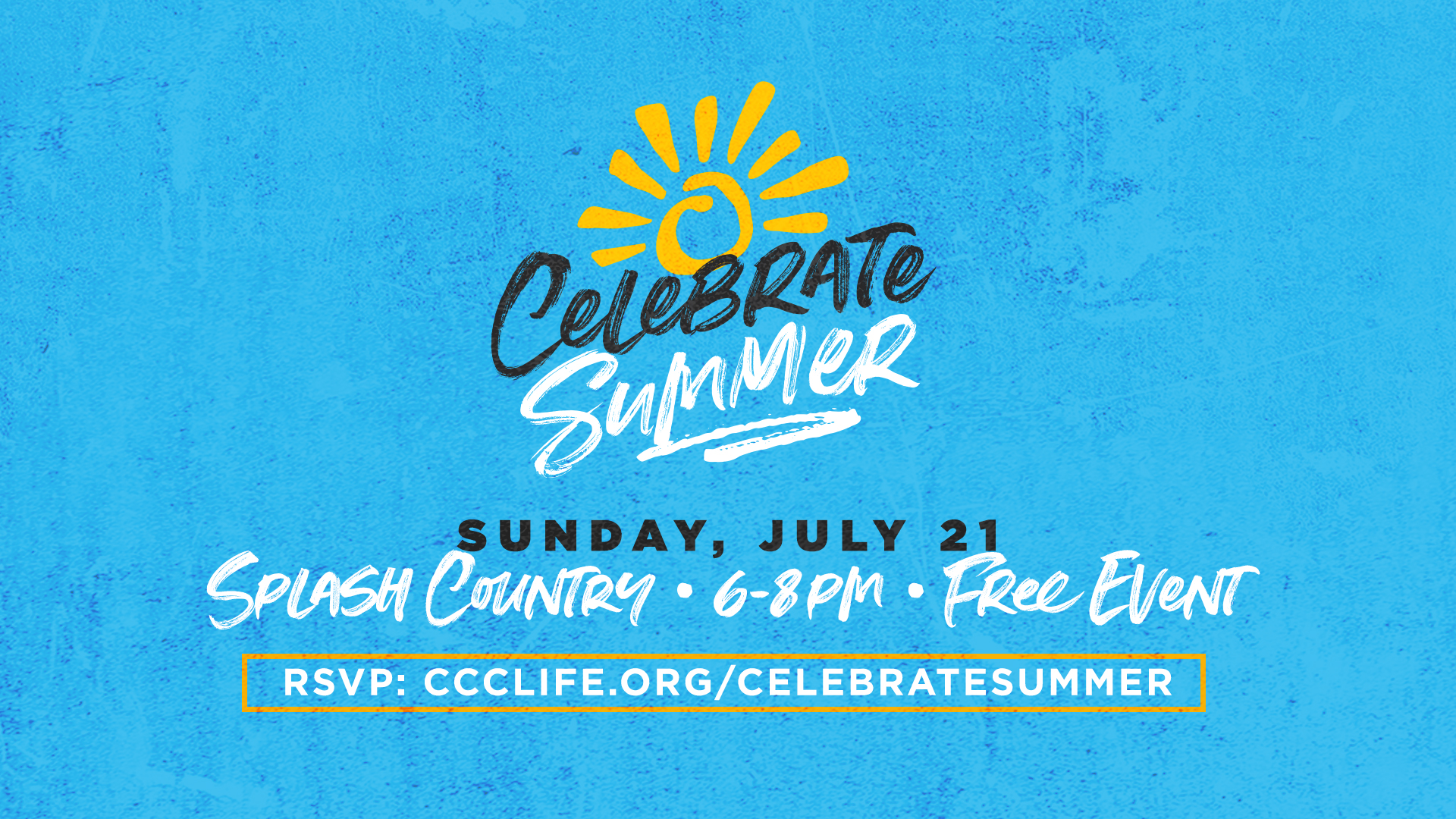 Celebrate Summer
We hope you and your friends will join us on Sunday, July 21 from 6 to 8 pm at Splash Country in Aurora for a time of fun and fellowship. Admission is FREE. Register: ccclife.org/celebratesummer.
---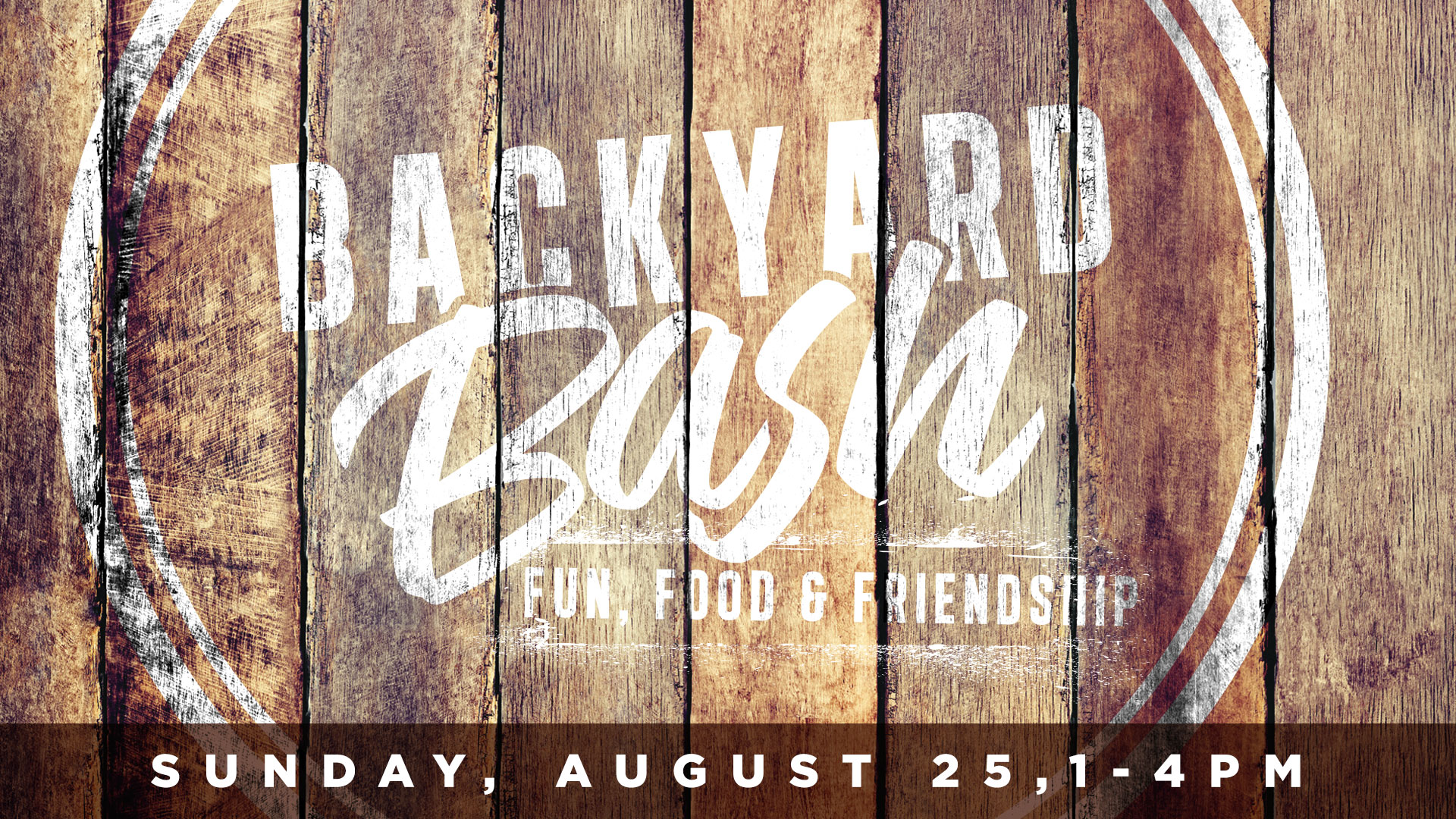 Backyard Bash is Back!
Please plan to join us for an afternoon of fun, food, and friendship on Sunday, August 25,1-4pm. Everyone is welcome.
---

School Supply Collection
Help meet the needs of local kids by donating school supplies for the coming school year. We are collecting 1-subject notebooks, pens, crayons, markers, 2-pocket folders, #2 pencils, pencil pouches, glue sticks and empty backpacks. New supplies only please. Supplies can be dropped off in collection bins in KidsWorld between July 13-28.
---
High School Six Flags Trip
Are you a roller coaster rider? Like daring rides like the Dare Devil Drop? Sign up to go to Six Flags on Friday, August 2. The price is $65 per student. If you'd like a meal ticket, it's an additional $15. Register at ccclife.org/mosiacevents.
Fall Trips Forming Now
God wants us to bring his name, his message, and his ministry to all nations. Check out our fall Go Teams to Brazil, Sierra Leone, Nicaragua, Bangladesh, Czech Republic, and Haiti forming now at ccclife.org/thenations.
Weekly Support & Recovery
Care Night every Tuesday is a place for help, hope, and healing. The two current courses are Anxiety and Depression and Addiction Recovery. Learn more and register at ccclife.org/carenight.
Let's Pray for Each Other
Have a prayer request? Want to pray for others? Visit our online prayer wall at ccclife.org/prayer to submit or view prayer requests. We've seen God work through this communal prayer!
New Online Events Calendar
We now have a new, more comprehensive and up-to-date online calendar! See our campus' event calendar at ccclife.org/auroracalendar or on the CCCLife mobile app.
Serve with Kids & Students
Our KidsWorld and Student teams are looking for volunteers in a variety of serving opportunities both on weekends and throughout the week like helping with small groups, special events, check in/check out, Hub Cafe, special needs, large-group teaching, and security. Visit ccclife.org/kwserve (infant-5th grade) or ccclife.org/servestudents (middle school-college) to learn more.
Read the Bible With Us
You can read and journal along with our four-year Bible reading schedule in three ways: 1) Purchase the Bible Savvy or EPIC Journal at our Re•source bookstore once a quarter. 2) Download the CCClife mobile app; a free version of the Bible Savvy Journal is built in. 3) Subscribe to the daily Bible Savvy email at ccclife.org/biblesavvy.
Automatic Recurring Giving
As you travel this summer, you don't have to worry about your giving. Set up an automatic, recurring online gift. To start, you can tap "Give Online" in your app, visit ccclife.org/give, or text CCCLIFE to 77977.
Two Monthly Pro-Life Prayer Opportunities
On the first Monday of every month at the St. Charles and Aurora Campuses, our Pro-Life Ministry prays for the pre-born, post-abortive men and women, and more. Learn more at ccclife.org/prolifeministry and check out our Facebook Page; search" Christ Community Pro-Life Ministry."
We're Hiring
Work where you worship; visit ccclife.org/employment to learn more and to apply.