DeKalb Announcements

Participate in a Gift to the Hurting Around the World
Life in 2021 has been hard all around the world. In response, Christ Community's year-end gift "Homes for the Holiday" will significantly impact three groups of people in extraordinary need.
This year, there are three ways to participate:
1) Give to the Homes for the Holiday fund to aid Afghanistan refugees and pastors for Christ Community's international partners.
2) Commit to sponsoring a child in Sierra Leone or Bangladesh.
3) Do both!
Learn more about the year-end gift and give now.
---

LEARN ABOUT THE DEC 11 & 12 INSPIRING STORIES WEEKEND
---

Care Night Christmas
All are invited to Care Night Christmas at the St. Charles Campus on December 7 from 6:30-8:30pm as we experience the hope of Christ this Christmas. Together we will hear powerful testimonies, enjoy a time of worship, and end of evening with desserts and a time to get to know one another. Registration for our winter session (beginning January 4) is now open. Learn more at carenight.org.
---

Christmas Eve Services 2021
Christmas 2021 is almost here. Christ Community is ready to celebrate the Good News of Great Joy! And you are invited. There are so many ways to join in the celebration! See times and locations here.
---

Is It Your Time to Be Baptized?
Baptism is for very person who has believed in Jesus Christ as their Lord and Savior. Baptism is a vital first step as a believer. Acts 2:41 reads: "Those who accepted his message were baptized." Our next celebration is in weekend services on December 18 & 19. Attendance in one class is required to participate in baptism. Baptism classes are being held in person soon. One online class is being offered on December 12 at 1pm. Classes are for believers to learn about, and to prepare, for baptism. Registration, information, and class times are on ccclife.org/baptism.
---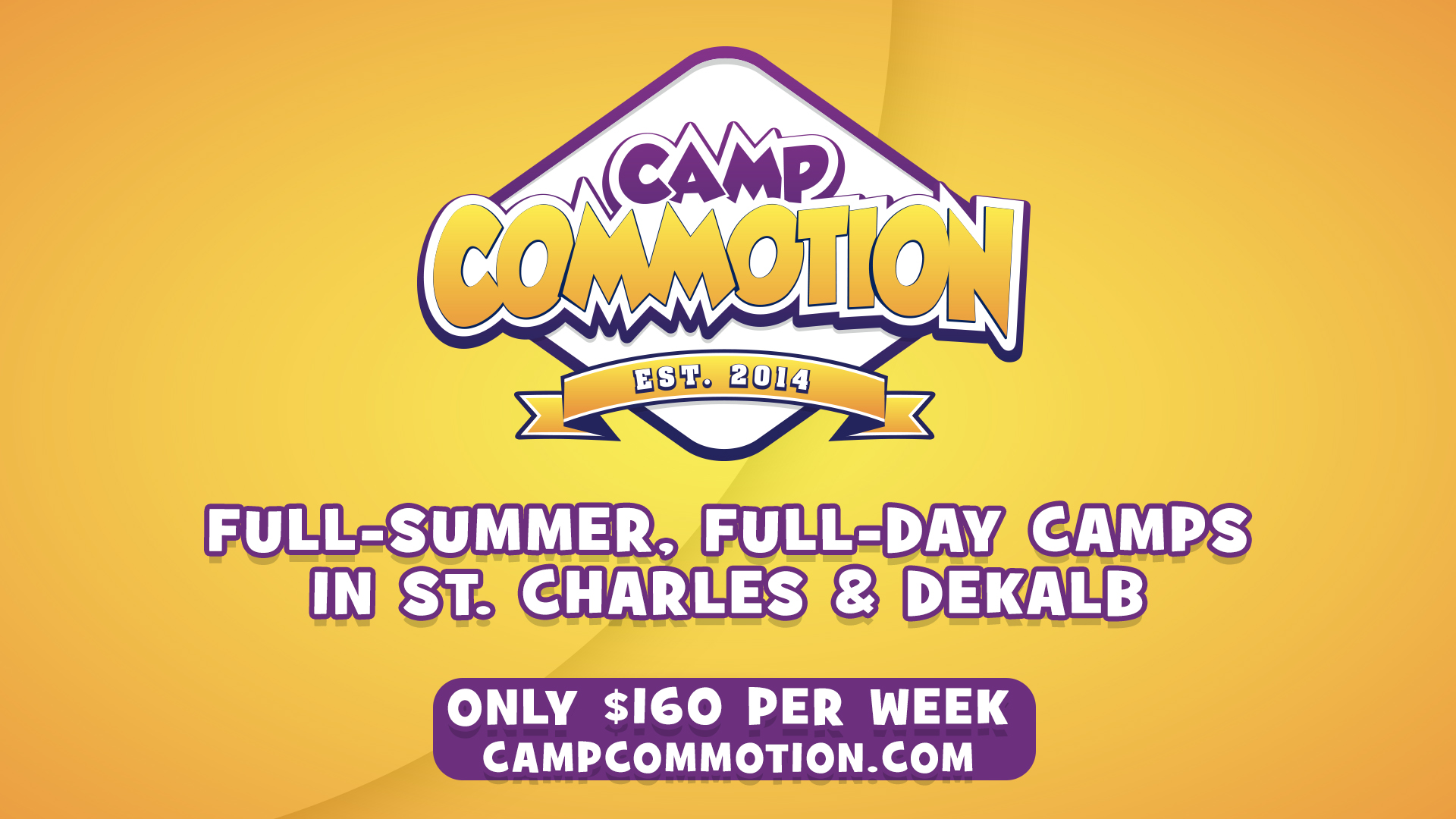 What's Better than Camp Commotion? More Commotion
Since 2014, Camp Commotion has been a fun, exciting, and safe all-summer day camp for kids entering 1st-6th grade at the St. Charles campus. We're excited to let you know that, beginning in 2022, we'll be offering Camp Commotion at the DeKalb campus, too! Registration for both locations opens on January 1. Spots fill up fast, so don't delay!
---
Find Your Best Next Step
The new Discipleship Guide is a simple tool to help you take your next step. Check out the online version.
Bilingual Volunteers Needed!
The Christ Community Outreach Center is looking for volunteers to help reach young people in the DeKalb/Pleasant Street community. When:Tuesdays 4pm-530pm. Where: Christ Community Outreach Center 316 N 6th St DeKalb IL 60115. For more details, contact Sonia at .
Hope for the New Year
Find help, hope, and healing in 2022. Winter Care Night groups will be offered in-person, with some groups offered to join virtually. Check the Care Night listings for classes including addiction recovery, grief, marriage enrichment, a new group; Emotionally Healthy Spirituality and more! Registration is now open at ccclife.org/carenight.
Hurricane Ida Relief GO Team - January 2022
Draw closer to the Lord as you make new friends and serve people who were devastated by Hurricane Ida when it brutalized southeastern Louisiana August 29-30 leaving several people dead and knocking out power for over 1 million people, including the entire city of New Orleans. Fierce winds caused extensive damage while heavy rains and storm surge brought severe flooding, which remains an ongoing threat for the region. Volunteers on this January GO Team will assist homeowners affected by the hurricane and will help in Jesus' Name with mud outs, roof tarping, debris cleanup, and chainsaw work. Team is forming now.
Read Every Day with Bible Savvy
Dig into God's Word with the daily, 4-year Bible reading plan. See biblesavvy.com, follow the @Bible_Savvy Twitter account, and sign up for the free daily Bible Savvy email!
New Financial Resource
Don't miss the new video where Generosity Pastor Larry Stratton and Richard Blackmon from the Giving Crowd talk about smart and effective ways to give. Reduce or eliminate taxes and maximize your giving to Kingdom causes. Watch it here.
Wednesday Night Elementary Program
EPIC is a fun-packed, energetic environment for 1st-5th graders to discover God through Scripture and learn about the grand story he invites us into. EPIC meets Wednesday nights, 6:30-8pm, at the St. Charles, Dekalb, and Aurora campuses. Learn more and register at ccclife.org/epic.
Work Where You Worship
Visit ccclife.org/employment to see open positions and to apply.