Safe Families

What is Safe Families?
Founded in Chicago in 2003, Safe Families for Children (Safe Families) is a volunteer movement that gives hope and support to families in distress. Located in 70 cities in the United States, United Kingdom, Canada, and other countries, Safe Families supports families during crises. We are motivated by compassion to keep children safe and out of foster care.
Safe Families hosts vulnerable children. We create extended-family–like supports for desperate families through a community of devoted volunteers who are motivated by faith to keep children safe and to reunite families.


Get Involved
Safe Families Training
Have you had it on your heart to create extended-family–like support for desperate families to keep children safe and to reunite families? Together with Safe Families, we are hosting a Virtual Training in July. To find out more details and to register, click below!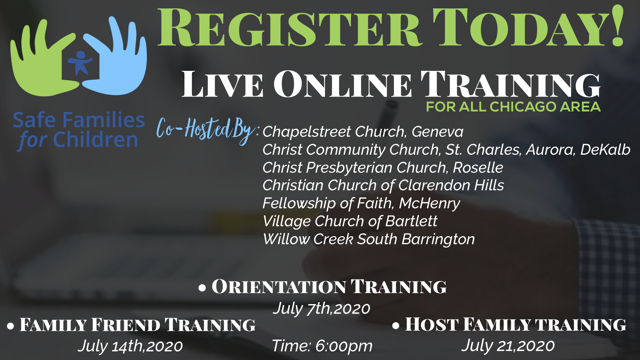 Email for more information on how to serve with Safe Families or Homes of Hope.


Find Opportunities to Serve Within Your Community