Bible Savvy Podcast
Join hosts Clayton Keenon, Eric Ferris, and Nikki Lucas for weekly conversations about how to understand, enjoy, and apply God's Word, following the Bible Savvy reading schedule.
Each episode guides listeners through the COMMA Bible study process and shows just how fun and easy it can be to read God's Word.
Follow along with the Bible Savvy reading schedule yourself. You can find all things Bible Savvy at biblesavvy.com.
Listen on these providers:
Have an Amazon device? Just say, "Alexa, play the Bible Savvy podcast!"
Search "Bible Savvy" wherever you listen to podcasts.
Merch:
Support the Bible Savvy Podcast through purchasing some sweet merch! Be sure to represent by wearing your shirt at our in-person live recording on the weekend of October 23 & 24.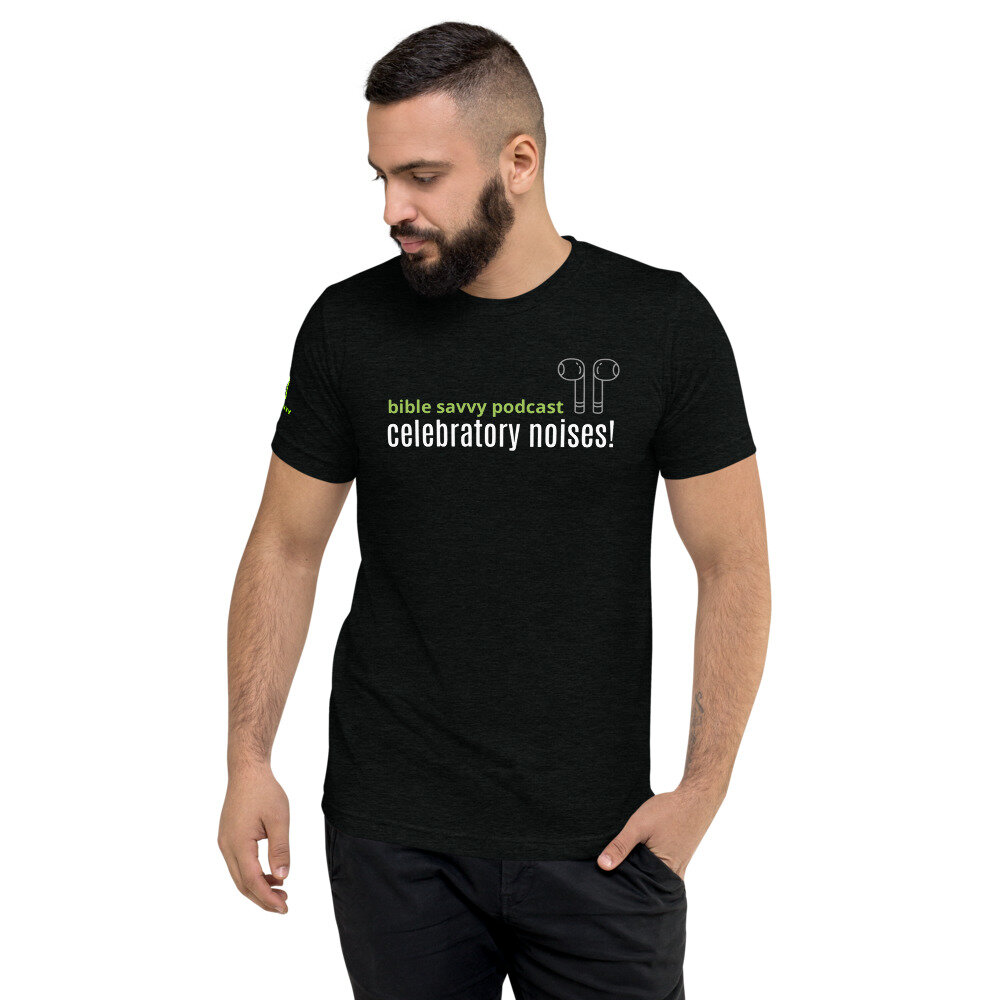 Bible Savvy - Celebratory Noises Shirt