Human Trafficking
Outside of Covid-19, these are our ongoing impact areas and serving opportunities. Currently, many of our community partners are not receiving volunteers, or they are taking volunteers, but volunteering looks different for them at this time. We would love for you to learn about what Christ Community Church is doing in these impact areas and partnerships. Stay tuned for future serving opportunities.
The Problem
There are over 24,000 women and children here in the Chicagoland area alone being trafficked each year. Those who have suffered from exploitation experience extreme violence, suffer from substance-abuse addictions, and struggle with mental illness.
The Solution
By sacrificing our time and our resources, Jesus can use us to be the source of compassion and freedom these girls so desperately need. Let's join together to help these individuals be free from exploitation.
How to Get Involved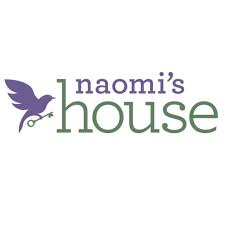 Currently we partner with Naomi's House, which is a comprehensive residential program that offers hope and healing. Naomi's House is a safe place fostering healing and faith in Christ that leads to life-transformation. As a faith-based organization, they are rooted in the Gospel of Jesus Christ and have a strong team of trauma-informed expert therapists and staff.
NOTE: During the coronavirus outbreak, some volunteer opportunities may be limited. However, please respond to serving opportunities you may be interested once Naomi's House has resumed their normal schedule.
Current prayer needs include the spiritual and emotional health of the girls. The shelter-in-place order and isolation is very triggering for girls who have been victims of human trafficking. Also, fundraising efforts are important as many of their typical fundraising events have been cancelled.
Find opportunities to serve within your community