St. Charles Announcements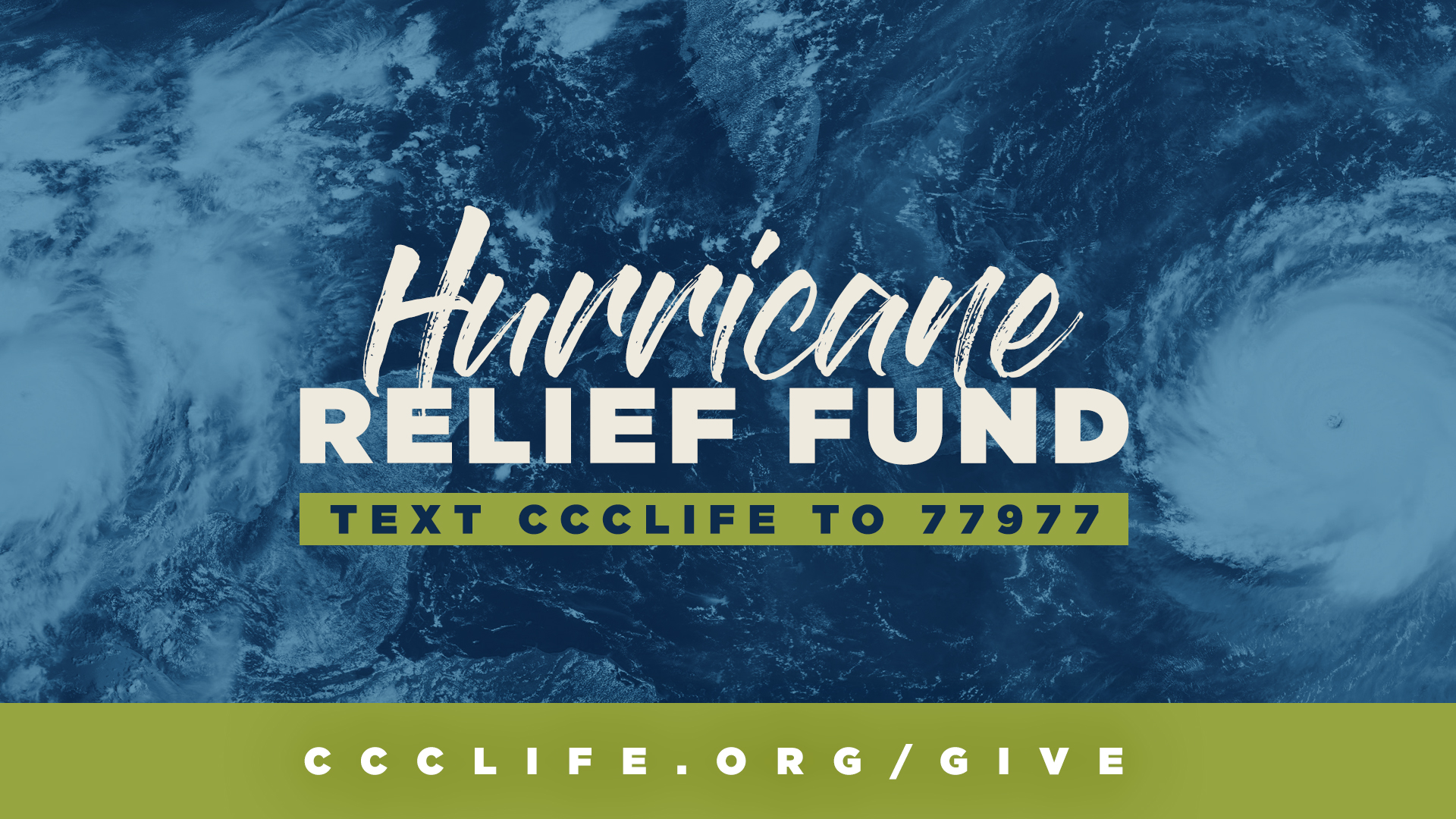 ---

Our Next Inspiring Story - October 5 & 6
Our next Inspiring Stories guest is best-selling author and co-founder of Saddleback Church, Kay Warren. After the loss of her son, Warren has become a tireless advocate for mental health and suicide prevention. Invite cards now available.
Learn more at ccclife.org/inspiring.
---

Begin to Belong
Want to learn more about our church and how to become a member? Our next Begin to Belong class is a one-time Saturday morning session on September 21 from 8:30-11:30am.
Learn more at: ccclife.org/begintobelong.
---

Friendly, Honest & Informal Discussion
Who do you know who is considering the Christian faith? Alpha is eight weeks of food and dialogue for anyone exploring who God is, what faith is, or other deep questions. Starts September 16. Learn more at ccclife.org/alpha.
---

Hope, Help & Healing
September 17 is the fall launch of our Tuesday night collection of support groups focused on marriage, divorce, grief, depression, addiction recovery, teens, and more. To see a full listing of groups and to register, visit ccclife.org/carenight. KidsZone childcare is available.
Care Night Group for Marriages
Re-engage is a marriage enrichment program designed for all marriages to explore embracing humility, extending grace, improving communication, and more. Learn more and watch a video here.
Learn More About Regroup Sunday
If you are a teen or you know one who is hurting, struggling with relationships, or just needs support, stop by the Hub this Sunday to Regroup leader to learn about this group. You can also visit ccclife.org/regroup.
---

Financial Peace University
FPU's engaging and practical ten-week program teaches God's plan for managing money and covers topics like how to eliminate debt, spend and save wisely, and give like never before. Two offerings this fall: Tuesdays (starting September 10) and Sundays (starting September 15). Register now at ccclife.org/fpu.
---

Next Celebration: October 19 & 20
Considering baptism? Join a one-time, one-hour class to learn about baptism and prepare for your baptism. Classes will be offered: Saturday, September 28, at 5 pm; Sunday, September 29, at 11 am, Monday, September 30, at 7 pm; and Sunday, October 6, at 11 am. Learn more at ccclife.org/baptism.
---

Resources for our new all-church focus
This fall, we are exploring HOW to meet, host, invite, and serve our neighbors in our Love Your Neighbor series. You can find resources mentioned in service as well as special training videos here.
Download the Digital Study Guide
ARE YOU A GROUP LEADER? Find study resources here.
---
Read the Full Annual Report
Our 2018/2019 Annual Report is available at ccclife.org/annualreport.
There, you can also watch an exclusive financial report video from generosity pastor Larry Stratton.
---
Midweek Program for Elementary Kids
EPIC is our fun-filled program for kids entering 1st-5th grade this fall, held Wednesday nights from 6:30-8:15pm, September 18 through April. Each week, kids play fun games, worship, and learn from the Bible on teams with kids their age and with great leaders to encourage and support them. Registration is now open at ccclife.org/epic.
Job Transitions
Our Job Transitions Workshop is designed to equip you in your job search process. This 4-week Saturday workshop begins September 28. Register: ccclife.org/jobtransitions.
Free Estate Planning Workshop
No matter your stage in life, our workshop on October 5 (8:30-10:30am) will be a great introduction into a biblical, practical approach to estate planning. Many aren't aware that if they don't have a written plan, the courts decide what happens. Think through challenging questions by joining this workshop. Register at ccclife.org/generosity.
Student Opportunities
•Genesis, for Middle School Students and Mosaic, for High School Students, meet weekly on Wednesdays throughout the school year. We also have community groups specifically for college students. Learn more at ccclife.org/students.
•High School Students: Join us at Kalahari Resort in Wisconsin Dells on October 11-13. Register at ccclife.org/mosaicevents.
Simply Serve Opportunities
Do you have gifts in hospitality? We are looking for lead volunteers at the Cup O' Joy and for a few friendly faces to assist at our front desk during the week. Search "campus hospitality" at ccclife.org/simplyserve to learn more.
Exercise your arms and your sense of order to ensure safety and welcome attendees in the parking lot before weekend services. Traffic batons and loud clothing provided. Search "traffic" at ccclife.org/simplyserve to learn more.
Assist with weekend medical emergencies. Search "medical" at ccclife.org/simplyserve to learn more.
Be part of our team that serves grieving families in their time of loss. Contact