St. Charles Announcements

Get to Know Christ Community Better
No matter how long you've been around, Begin to Belong is for you.
This informal, small group setting is a great place to ask questions, get to know some people, and learn what it means to be a member. You'll learn about our church history, leadership, mission, and strategy. We'll share the array of resources available to help you and your family belong, grow, serve, and reach people with the Good News of Jesus Christ.
Our next class is a one-time Saturday morning session on July 27 from 8:30-11:30 am. Register: ccclife.org/begintobelong.
---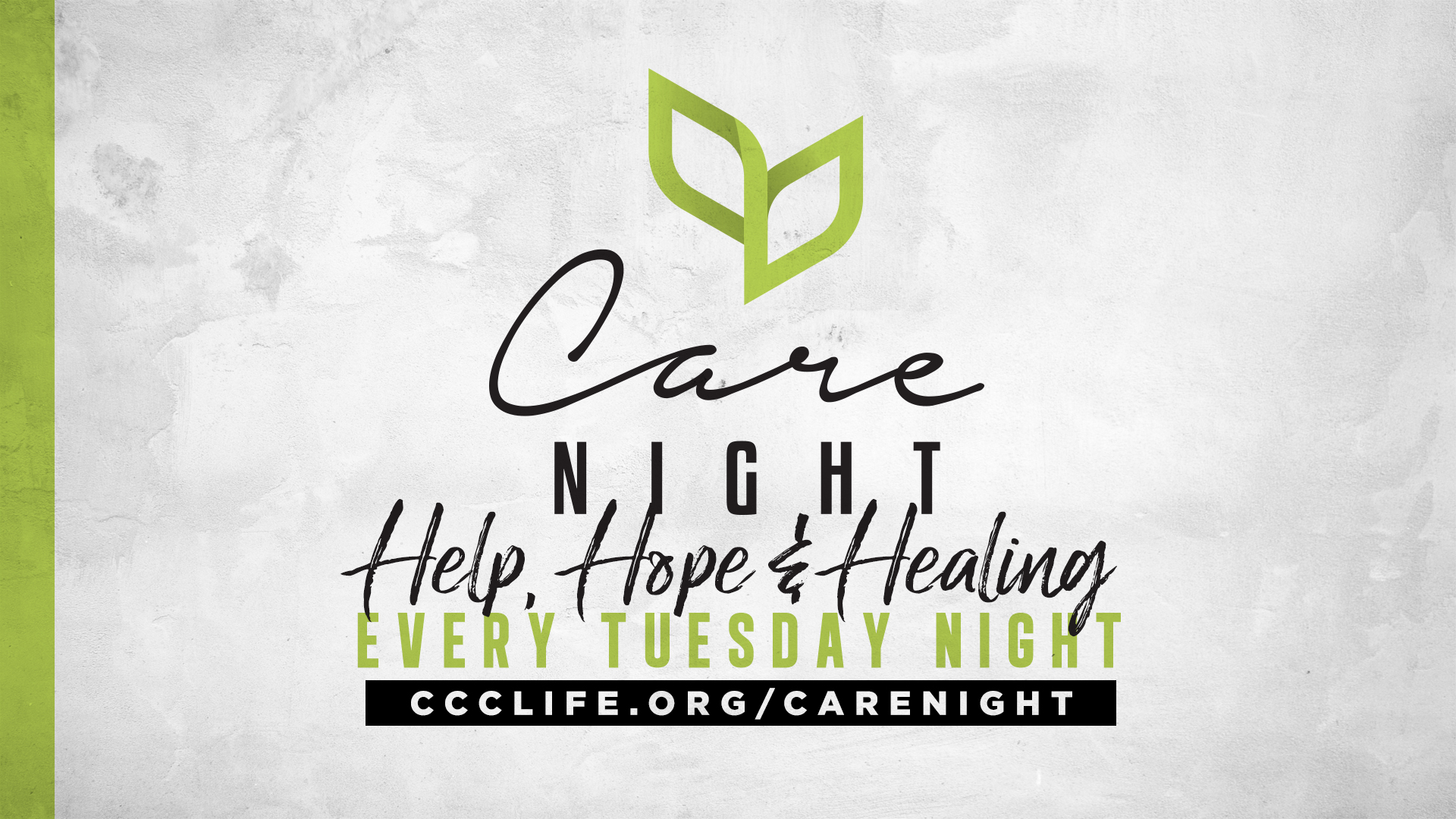 Support & Recovery
A 4-week summer session of our support and recovery program, Care Night, begins August 6. A list of the summer groups, including addiction recovery, is available at ccclife.org/carenight.
---

School Supply Drive
Help local kids by donating new 1-subject notebooks, pens, crayons, markers, 2-pocket folders, #2 pencils, pencil pouches, glue sticks and empty backpacks by July 28. Volunteers needed to pack backpacks July 31 from 10am-1pm. Learn more at ccclife.org/summeroutreach.
---
Prayer Resources
Online Prayer Wall - Have a prayer request? Want to pray for others? Visit our online prayer wall at ccclife.org/prayer to submit or view prayer requests. We've seen God work through this communal prayer!
Volunteer Prayer Opportunities - Did you know that we have a team of people who faithfully pray for all the requests we receive? Weekly prayer requests are emailed so you can pray anytime, anywhere. Email to get connected.
---
Connect with a Pastor
We want you to get to know our pastoral staff. Most weeks, a representative from a different ministry is in the Welcome Center to meet you. This week, stop by after a Sunday service to connect with a representative of our finance ministry to learn more about this ministry, upcoming events, and ways you can get involved.
Learn More About One Collective
One Collective is an organization that brings people together to help the oppressed. This year, they are conducting a community-wide needs assessment in Elgin, trying to interview 1,000 people in order to learn more about where the needs and resources are within the community. Learn more by speaking with a representative at the Serving Counter in the Atrium after the service.
The Music of the Series
We've created a Spotify Playlist with the worship songs that we'll be singing throughout our summer series. You can search "CCCLIFE" on Spotify to find the playlist.
Students: Join in the Summer Fun
• Middle school event: On July 24, we will be heading to Main Event in Hoffman Estates for an evening of bowling, laser tag, arcade games, and more! Registration is required. Learn more: ccclife.org/genesisevents.
• High school events: Mosaic at the Park (July 26), Six Flags (August 2; registration needed). Learn more: ccclife.org/mosaicevents.
Girls' Night Out
Women's Ministry is launching a series of girl's nights focused on gaining some uncommon knowledge. First up: coffee! Offered twice next month (July 12 or 25), enjoy appetizers and community while learning from a coffee barista how to perfect that morning cup of joe. Sign up: ccclife.org/stcharleswomen.
Men: Save the Date
Join guys of all ages on Saturday, August 10, 8-9am, for a powerful hour of prayer as we lift up our families, marriages, church, and communities. A great opportunity for dads and sons to pray and be prayed for. Learn more at ccclife.org/mensprayerevent.
School Supply Collection
Help meet the needs of local kids by donating school supplies for the coming school year. We are collecting 1-subject notebooks, pens, crayons, markers, 2-pocket folders, #2 pencils, pencil pouches, glue sticks and empty backpacks. New supplies only please. Supplies can be dropped off in collection bins in KidsWorld between July 13-28.
Fall Trips Forming Now
God wants us to bring his name, his message, and his ministry to all nations. Check out our fall Go Teams to Brazil, Sierra Leone, Nicaragua, Bangladesh, Czech Republic, and Haiti forming now at ccclife.org/thenations.
Financial Peace University
FPU's engaging and practical ten-week program teaches God's plan for managing money and covers topics like how to eliminate debt, spend and save wisely, and give like never before. Two offerings this fall: Tuesdays (starting September 10) and Sundays (starting September 15). Registration begins July 10 at ccclife.org/fpu.
Serve with Kids & Students
Our KidsWorld and Student teams are looking for volunteers in a variety of serving opportunities both on weekends and throughout the week like helping with small groups, special events, check in/check out, Hub Cafe, special needs, large-group teaching, and security. Visit ccclife.org/kwserve (infant-5th grade) or ccclife.org/servestudents (middle school-college) to learn more.
New Online Events Calendar
We now have a new, more comprehensive and up-to-date online calendar! See our campus' event calendar at ccclife.org/stcharlescalendar or on the CCCLife mobile app.
Automatic Recurring Giving
As you travel this summer, you don't have to worry about your giving. Set up an automatic, recurring online gift. To start, you can tap "Give Online" in your app, visit ccclife.org/give, or text CCCLIFE to 77977.
Going Beyond with Priscilla Shirer
Women: Writer Priscilla Shirer is coming to Chicago on November 2 for the Going Beyond Live event. We will be going as a group. Learn more: ccclife.org/going-beyond.
Read the Bible With Us
You can read and journal along with our four-year Bible reading schedule in three ways: 1) Purchase the Bible Savvy or EPIC Journal at our Re•source bookstore once a quarter. 2) Download the CCClife mobile app; a free version of the Bible Savvy Journal is built in. 3) Subscribe to the daily Bible Savvy email at ccclife.org/biblesavvy.
We're Hiring
Work where you worship; visit ccclife.org/employment to learn more and to apply.