Singles 30+
Welcome!
Singles 30+ is a monthly event with the purpose of connecting you with other singles.
JOIN US ON
"MEETUP"SIGN UP FOR
SINGLES 30+ EMAILSCheck out pictures
from our events
Connect to a
serving teamSEe event
pictures
Upcoming Gatherings:
May 12: Looking Out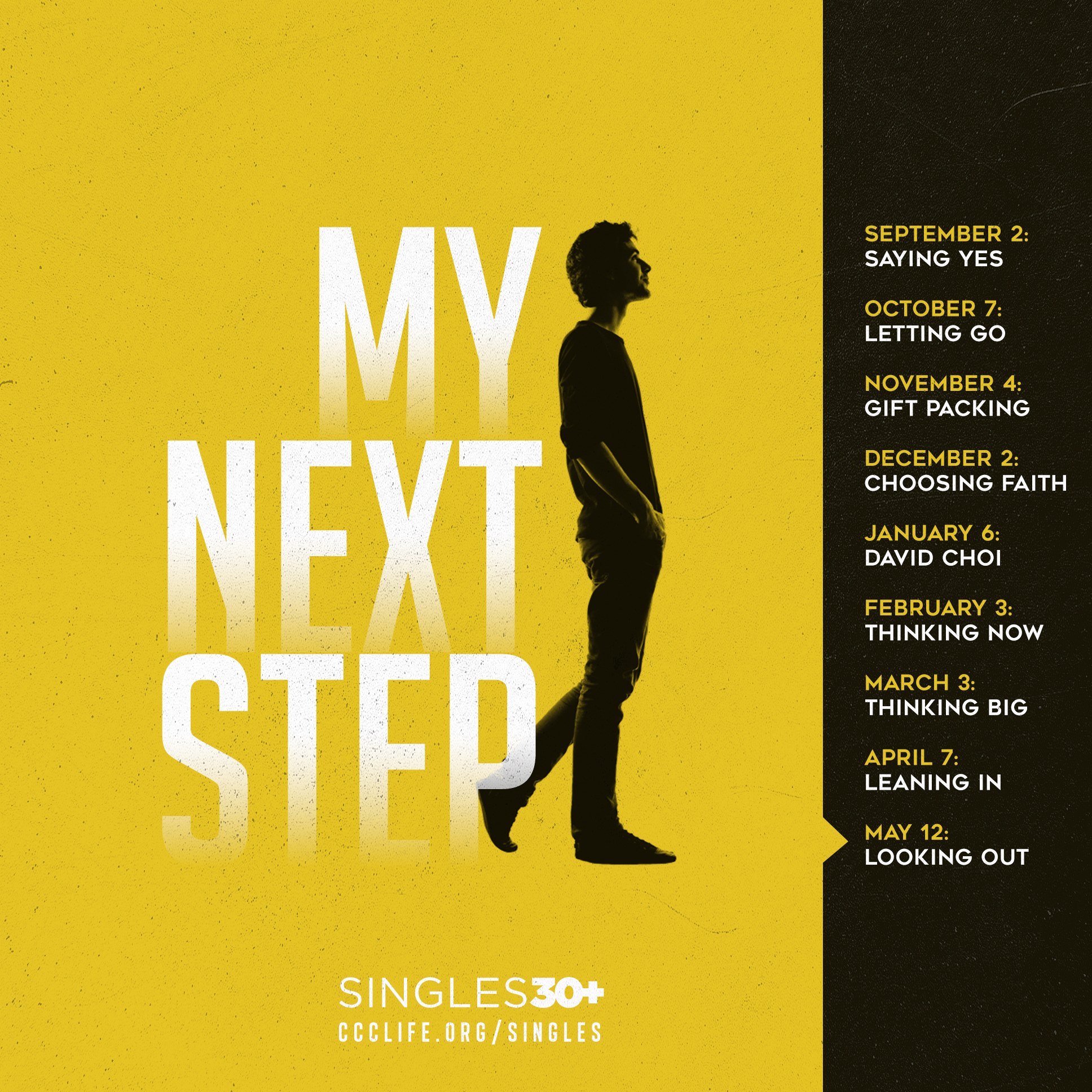 June 2: Kids Against Hunger Meal Pack (At CCC As Usual)
At our June 2 Singles 30+ event, we will be packing meals for an organization called Kids Against Hunger, which exists to provide highly nutritious, life-saving meals for starving children and malnourished children and their families in developing countries and the United States. We will pack over 14,000 meals in 90 minutes. It's going to be great, but the cost to provide these meals is $4,000. We are relying entirely on the generosity of our community to cover this cost, so donate below to help us reach our $4,000 goal!
July 14: Summer Social Event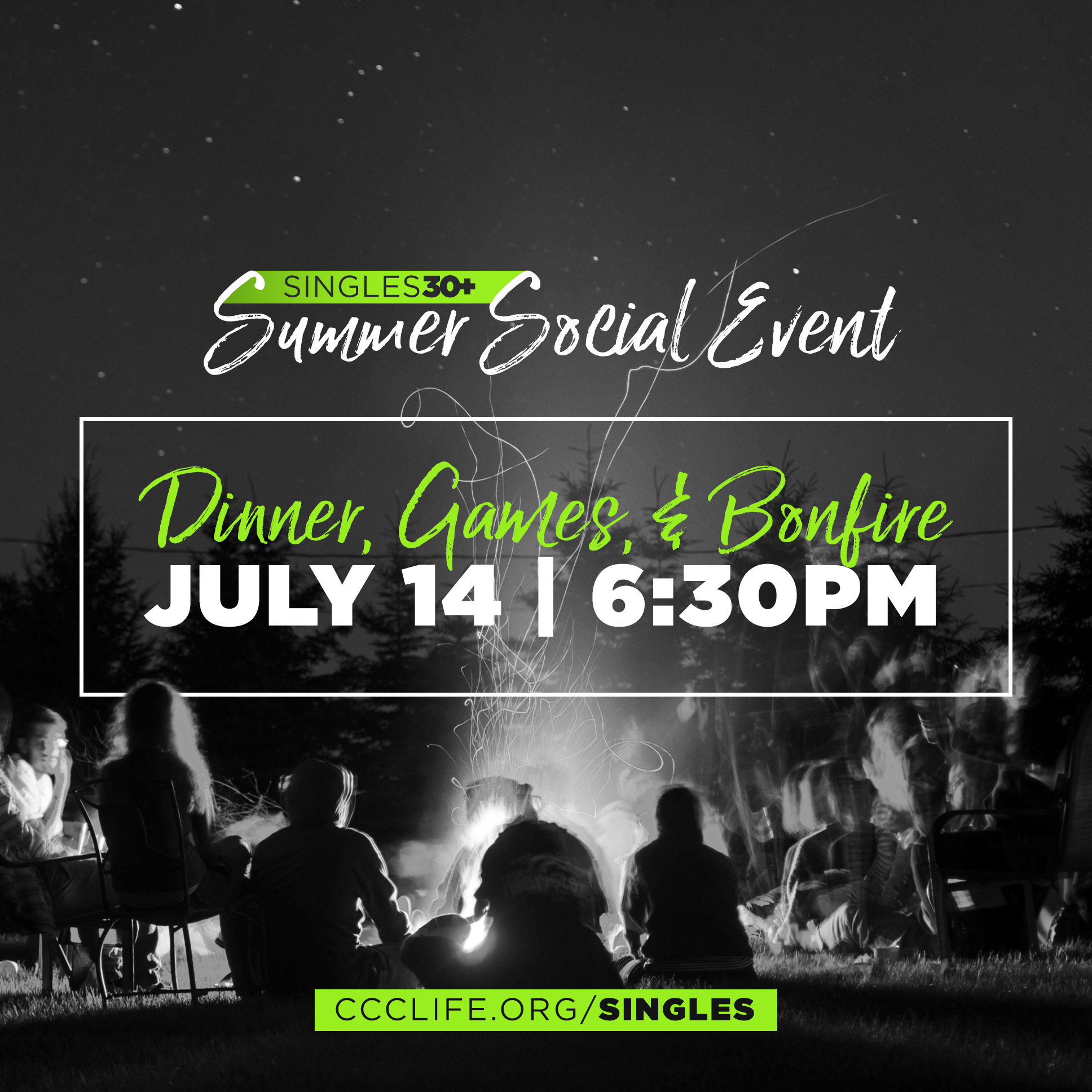 August 4: Summer Social Event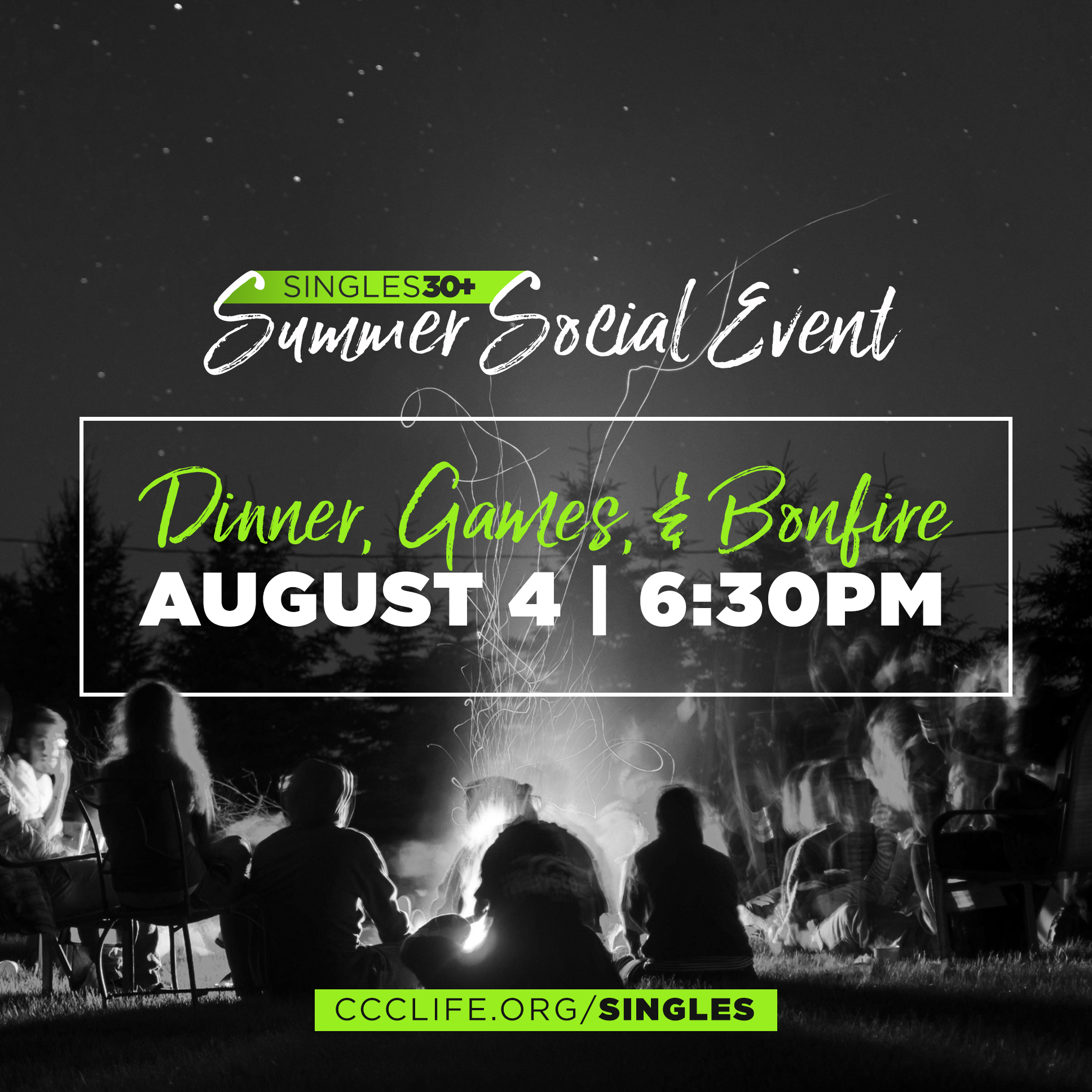 ---
SIGN UP FOR
SINGLES 30+ EMAILS
WHO is Singles 30+ for?
This monthly event is designed to include anyone unmarried and 30+.
WHAT will Singles 30+ include?
Singles 30+ will take the form of a monthly Friday night event. Here's what a typical event will look like:
No registration is required for this event.

6:30pm start time

A community dinner ($5 per person)

Worship Band

Teaching Focus, Testimony, Table Discussions

Social time (e.g. coffee and dessert)
WHERE will the singles monthly event be held?
At the St. Charles Campus of Christ Community Church. For directions, click here.
To enter the building, you may park in the main lot (take a left at the fork in the driveway) and enter through door A. Alternatively, you may take a right at the fork, park on the North side of the building and enter through door P (directly to the Hub).
HOW can I help?
Here are some areas where volunteers are needed:
Setup/Teardown Team

Greeting Team

Welcome Table Team

Food Team

Tech Team

Photography

Decorations Team

Games Team
FAQs
Who can come to this event?
Anyone legally unmarried and 30 or older.
Why are people seated in age-specific sections at the monthly event?
During our focus group research, two important discoveries were made. Firstly, most singles desired to interact and grow with singles of all ages. But secondly, and just as consistently, individuals in the three different age ranges (30s, 40s, 50+) indicated very different values, expectations and life-stage interests. By offering an event for all singles but with age-specific sections, we aim to capture the best of both worlds. While some may desire to sit in a different age section, we ask that everyone sit in the age section that is appropriate to them, in order to maintain the integrity of this strategy.
Do I have to pay for dinner if I will not eat?
No - while we provide a dinner at each event for $5, if you choose not to eat, you need not pay.
Do I need to attend Christ Community Church to come to this event?
No - anyone unmarried 30+ is welcome to this event, regardless of church affiliation.
Must I be a Christian to attend this event?
No - while events will include Christian values and emphases, all are welcome, regardless of faith background.
Do you provide childcare?
While we may understand that childcare needs may limit your ability to participate in events, we do not have the resources at this time to offer childcare.

Is there an email list I can be on to receive updates and information on events?
Yes! Click here to be added to our email list.
How can I connect to community between the monthly events?
Community Groups meet weekly, and are designed to help you belong and grow. While we do not offer Community Groups specifically for single adults at this time, we encourage everyone to get connected to a men's or women's Community Group. Find a group that fits you at ccclife.org/communitygroups.