Singles at Christ Community Church
Singles is designed to connect you with other singles and the deep love of God. All who are 30 or older and legally unmarried are invited. Singles has two primary expressions: 1) a monthly event inside the church and 2) and regular hang outs designated by age.
THE MONTHLY EVENT
Our summer events tend to look a little different than our typical program. First of all we are starting later, please note our start time for July and August will be at 7:30pm rather than 6:30pm. Also, we give our food team a break over the summer, so we will not be having dinner in July and August. Listed below are our next events:
July 12: Praise and Prayer night - Once this summer we like to take the chance to give you the opportunity to connect your heart with God's! Come join us for an extended time of worship with mingle and hang out time afterward!
August 2: Trivia night - come prepared with random Star Wars facts, state geography, and more to compete in a high stakes trivia night!
SECTION EVENTS
Those who would like to connect with others in their age section (30s, 40s, and 50+) outside of the monthly event are encouraged to take advantage of section-specific events hosted by Section Leaders. To find out more information about events in your section, click on your section's Facebook group below and/or click the email signup button below to be added to our email list.
JOIN US ON
"MEETUP"SIGN UP FOR
SINGLES EMAILS
Upcoming Event Dates:
MEET YOUR SECTION LEADERS: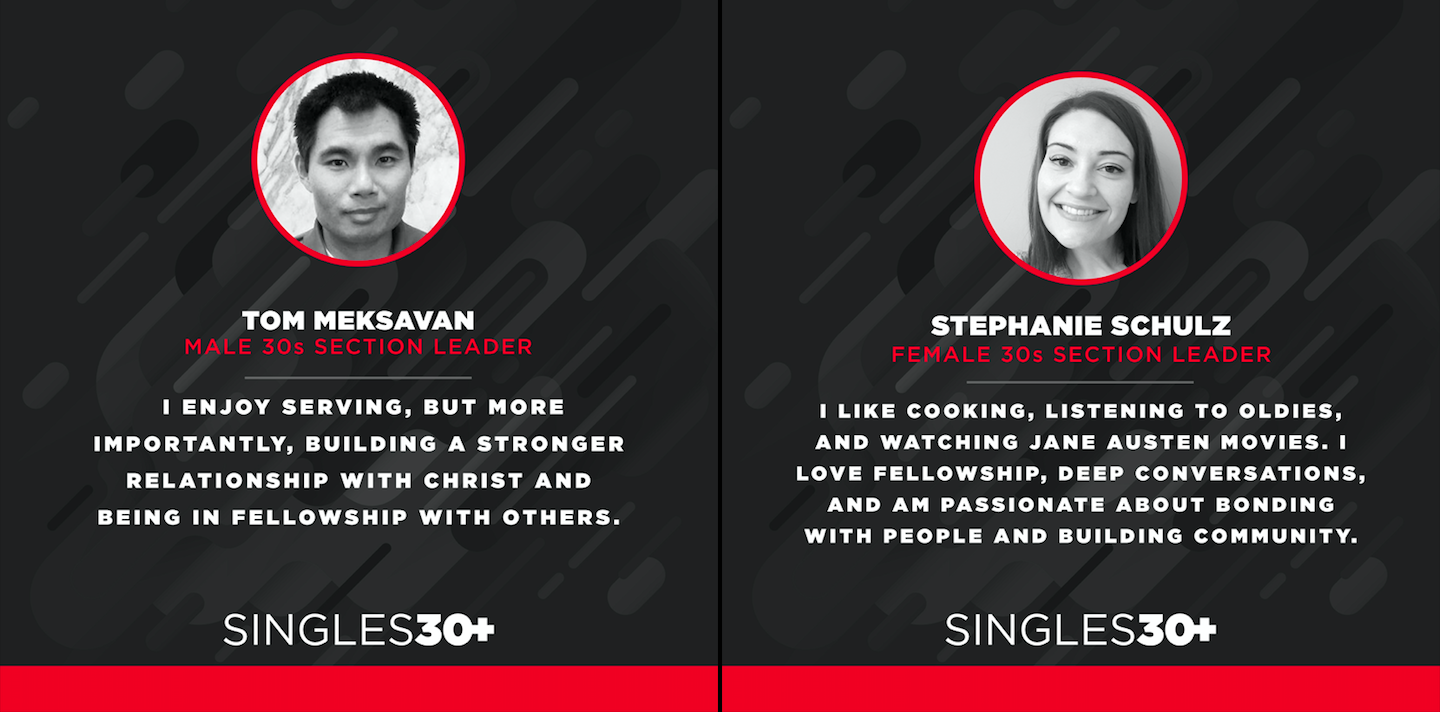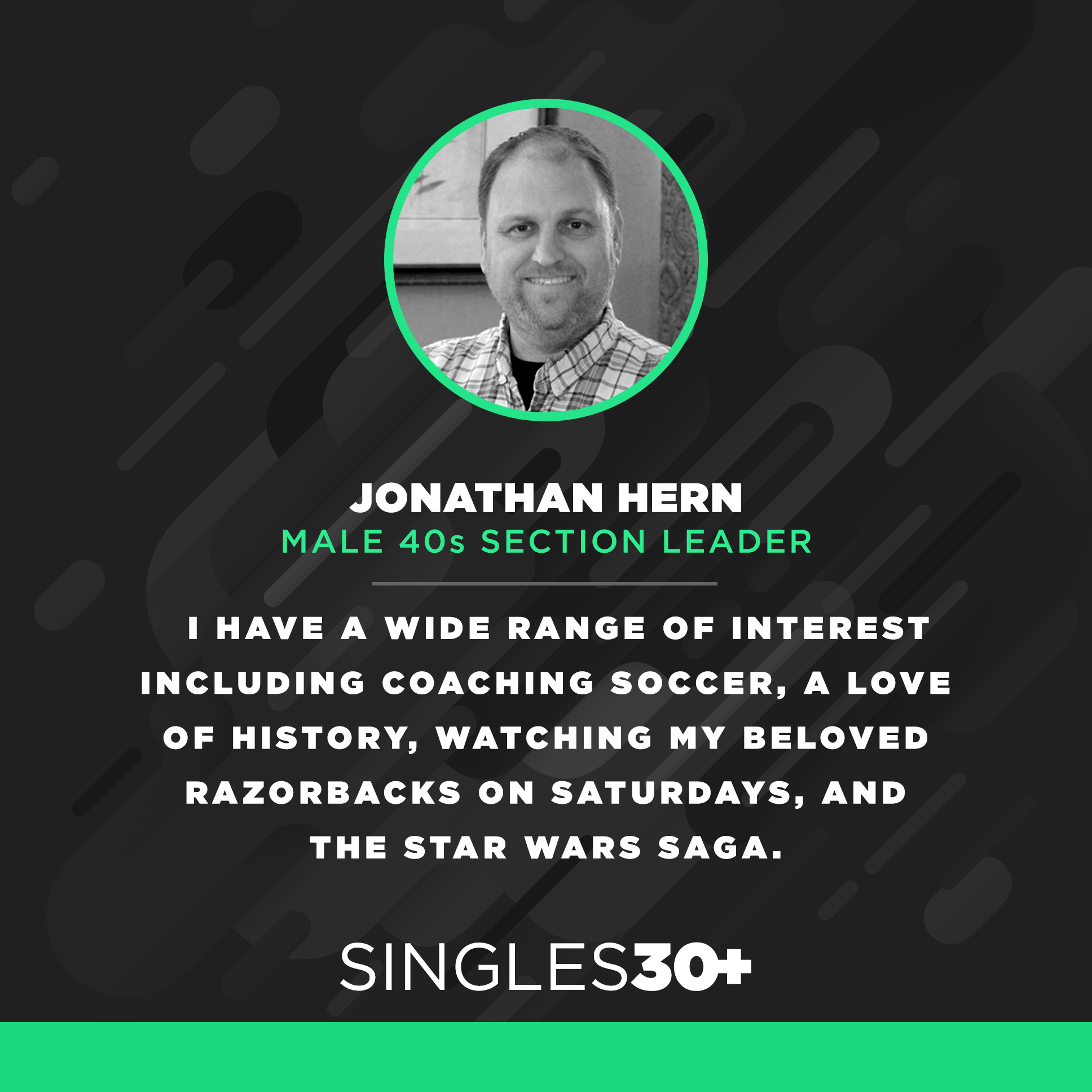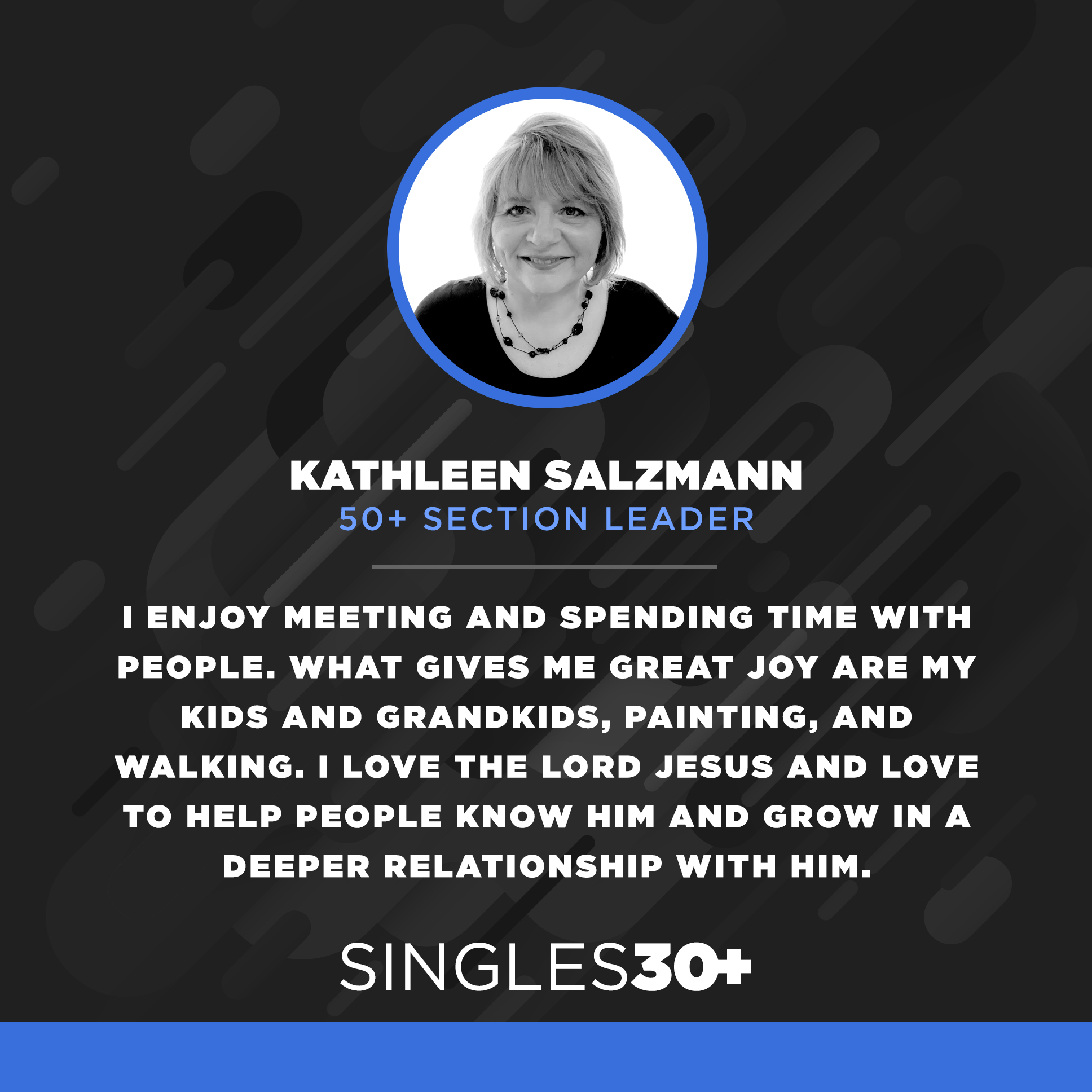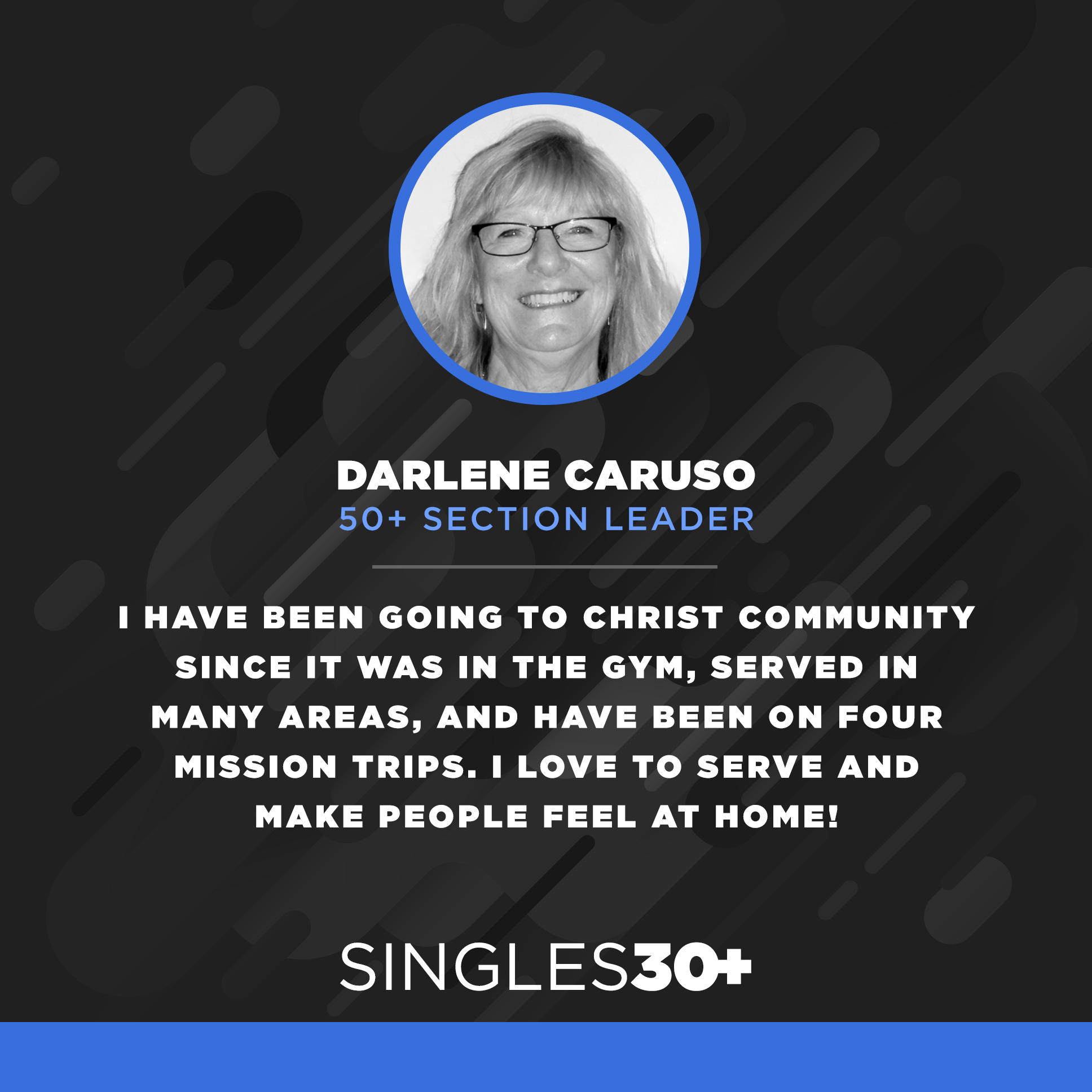 JOIN YOUR SECTION ON FACEBOOK:



SERVING OPPORTUNITIES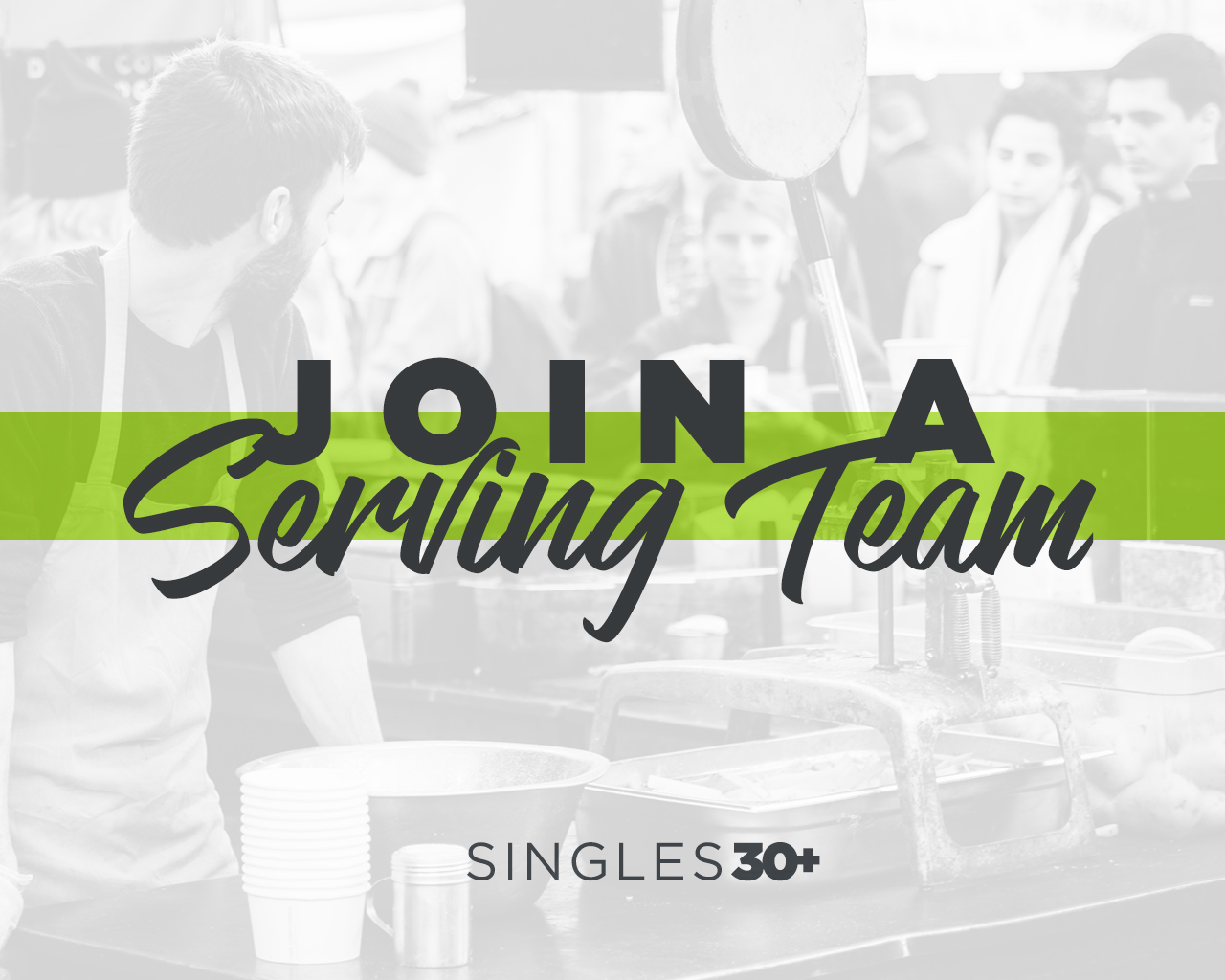 SETUP/TEARDOWN
TEAMWELCOME
TEAMFOOD
TEAM
PHOTOGRAPHY/
VIDEOGRAPHYDECORATIONS
TEAMWorship
Team
FAQs
Who can come to this event?
Anyone legally unmarried and 30 or older.
Why are people seated in age-specific sections at the monthly event?
During our focus group research, two important discoveries were made. Firstly, most singles desired to interact and grow with singles of all ages. But secondly, and just as consistently, individuals in the three different age ranges (30s, 40s, 50+) indicated very different values, expectations and life-stage interests. By offering an event for all singles but with age-specific sections, we aim to capture the best of both worlds. While some may desire to sit in a different age section, we ask that everyone sit in the age section that is appropriate to them, in order to maintain the integrity of this strategy.
Do I have to pay for dinner if I will not eat?
No - while we provide a dinner at each event for $5, if you choose not to eat, you don't need to pay
Do I need to attend Christ Community Church to come to this event?
No - anyone unmarried and over 30 years old is welcome to this event, regardless of church affiliation.
Must I be a Christian to attend this event?
No - while events will include Christian values and emphases, all are welcome, regardless of faith background.
Do you provide childcare?
While we understand that childcare needs may limit your ability to participate in events, we do not have the resources at this time to offer childcare.

Is there an email list I can be on to receive updates and information on events?
Yes! Click here to be added to our email list.
How can I connect to community between the monthly events?
Community Groups meet weekly, and are designed to help you belong and grow. While we do not offer Community Groups specifically for single adults at this time, we encourage everyone to get connected to a men's or women's Community Group. Find a group that fits you at ccclife.org/communitygroups.
What do I do if I have more questions?
Email or call our main line at 630-485-3300.
Photography Disclaimer
Christ Community Church and the Singles 30+ Ministry reserve the right to use any photograph/video taken at any event without the expressed written permission of those included within the photograph/video. Christ Community Church and the Singles 30+ Ministry may use the photograph/video in publications, email, website and social media.